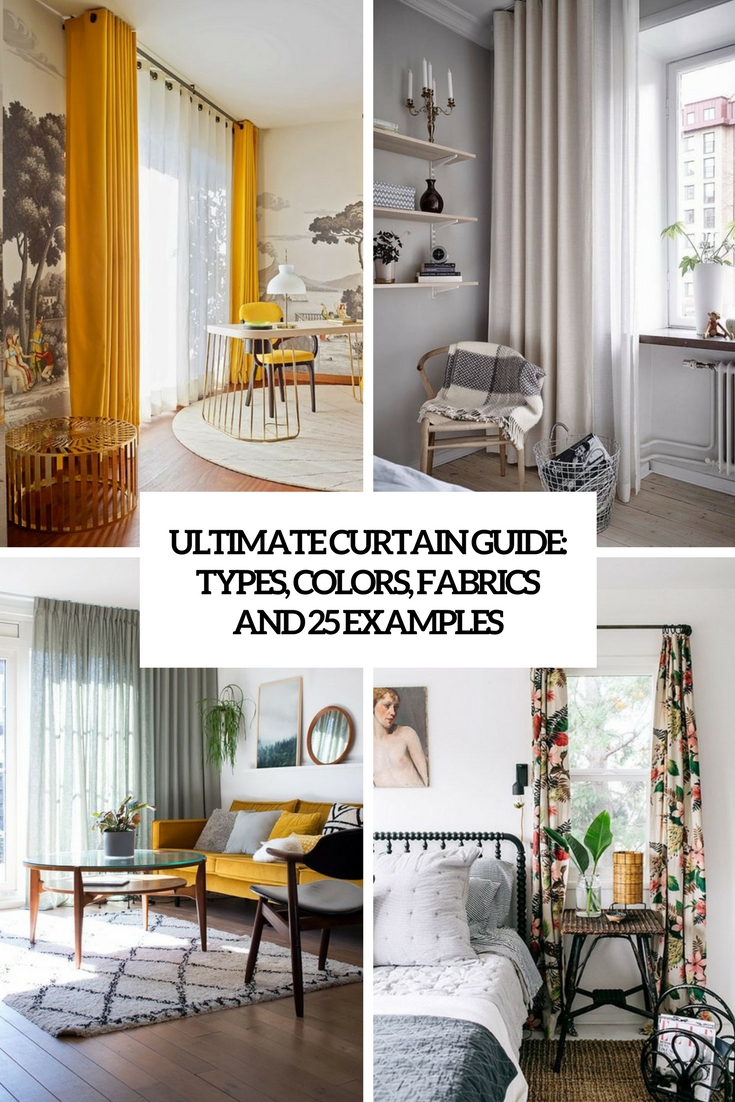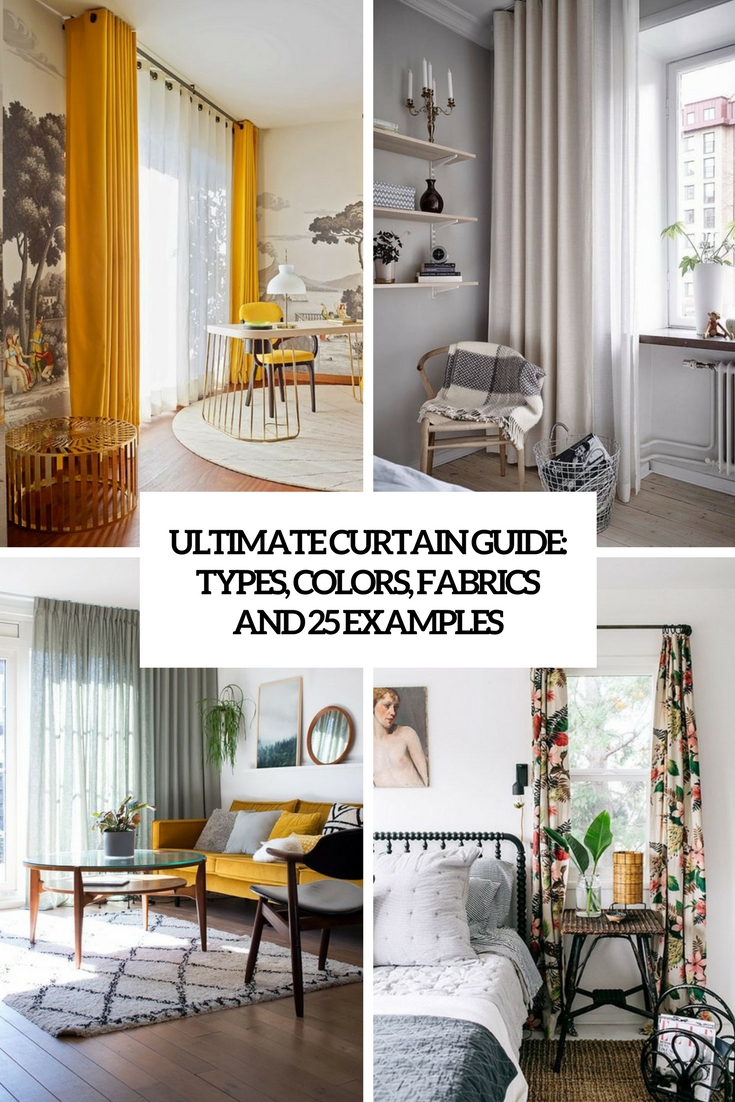 We've already shared many window treatment ideas but why have them at all? Window treatments of any kind including curtains is your way to control how the light enters the space, keep some privacy and adds style to the room at the same time. Choosing window treatments is difficult but I'd like to share some ideas with curtains telling you more precisely what they are, how to use them and so on.
Definition
Curtains are usually unlined pieces made from lighter fabrics than drapes, they are casual and homey and are made of washable fabrics. They won't block much light but they are often available off the shelf and don't cost much – a great idea for a tight budget. If total privacy is a must, go for additional blinds. Curtains are welcome in every space, from a bathroom to a bedroom, and rocking some will change the look of your space.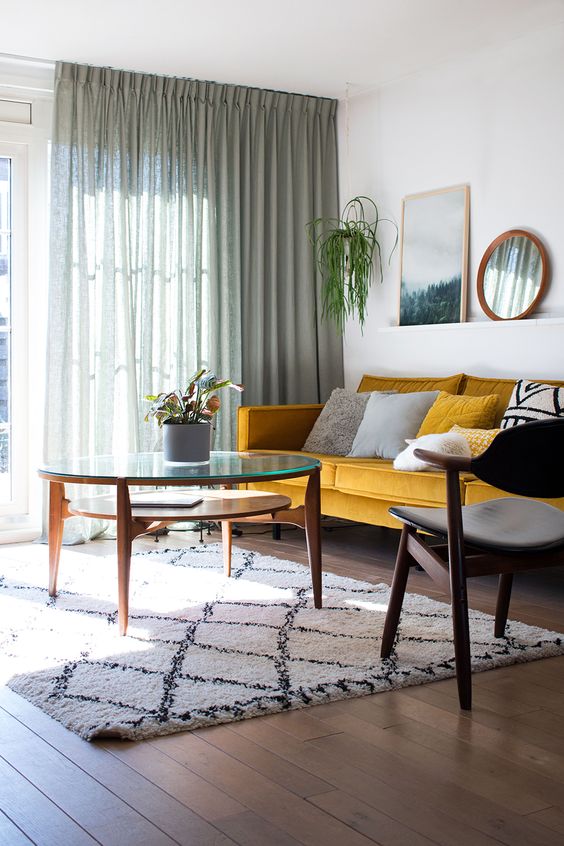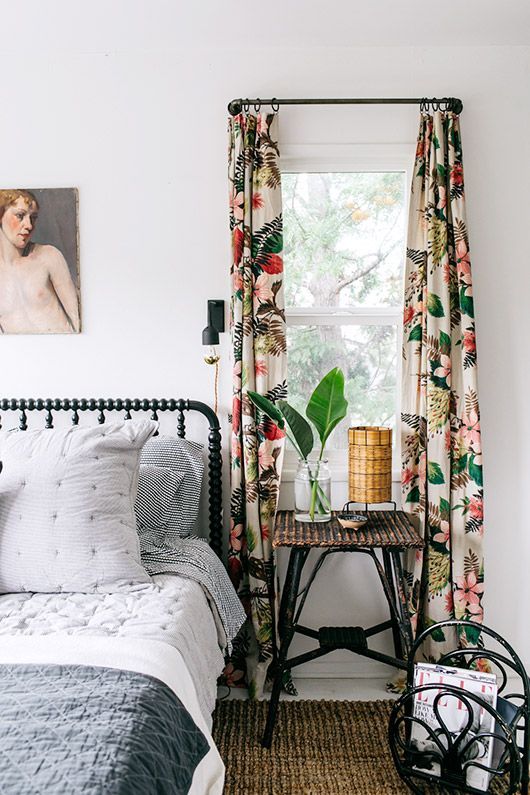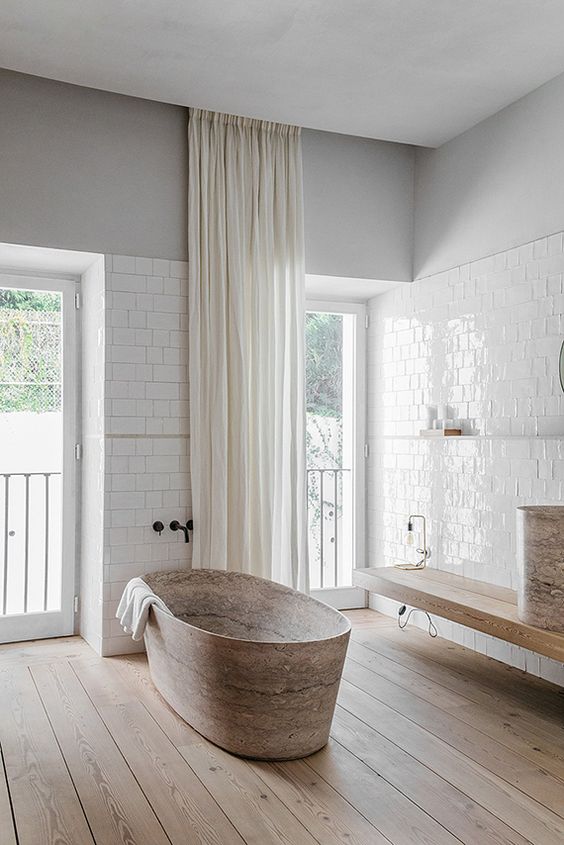 Colors And Fabrics
Go for basic colors if you want to use them for a longer period of time. Stick to neutrals if you want to freshen up the space, besides, it's rather a timeless option. If your space deals with a lot of sunlight, bright or dark colors tend to fade, which won't happen to neutral ones.
The look and style of your room will be determined and highlighted with the fabric that you choose for the curtains. If they're too heavy, they may not fold crisply when drawn; too light and they may not fall well. Bring large samples of this fabric and hold them up where the curtains will go, it will help you to figure out if they fit or not. If you are going to drape or pleat the fabric, you'll need a piece of at least 2 yards.
Designers advise that linen, silk, faux silk and velvet are optimum choices because they have the best qualities for hanging and draping. Faux silk is more durable than usual silk, and velvet is the best choice for blocking any light and insulating the window from drafts and outdoor temperatures.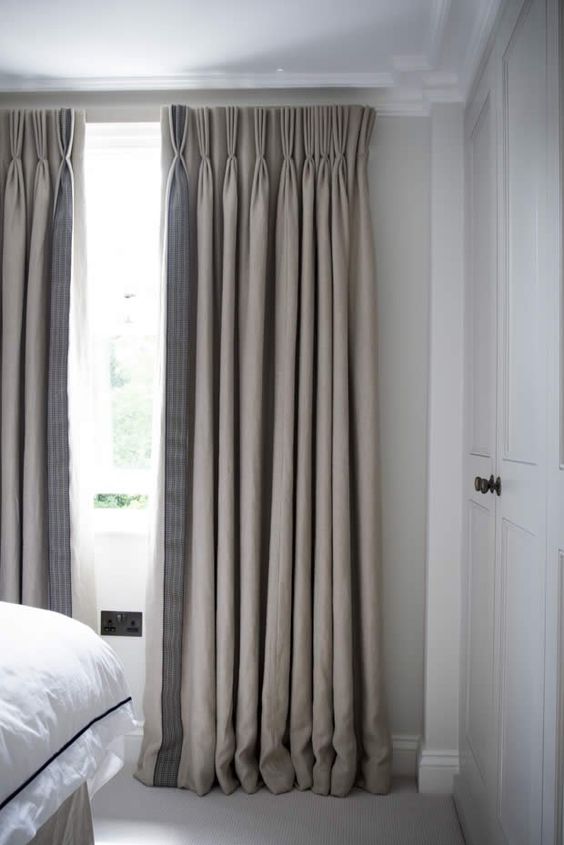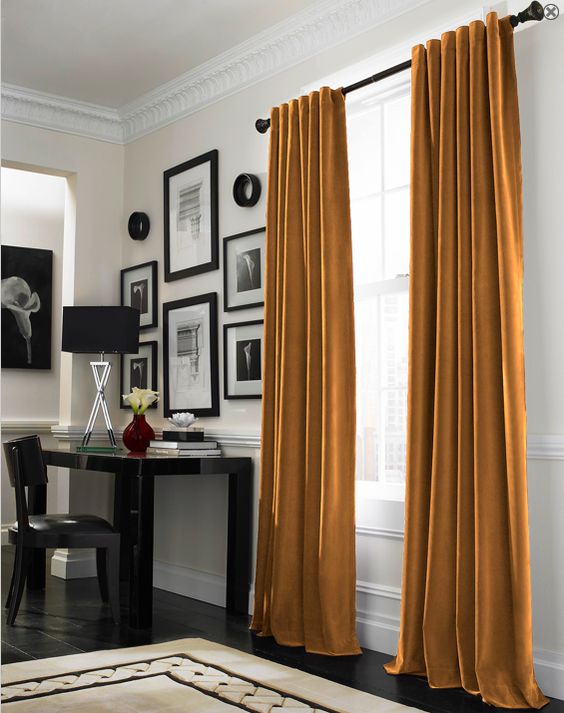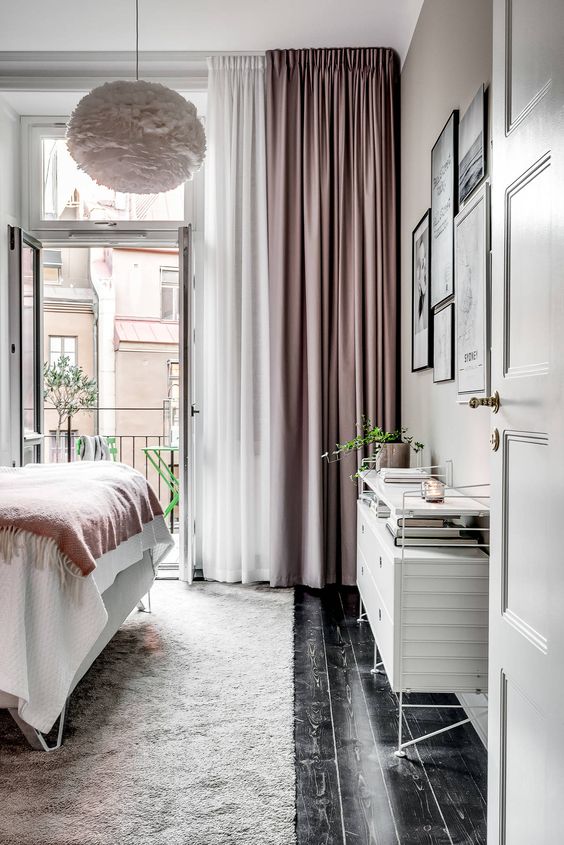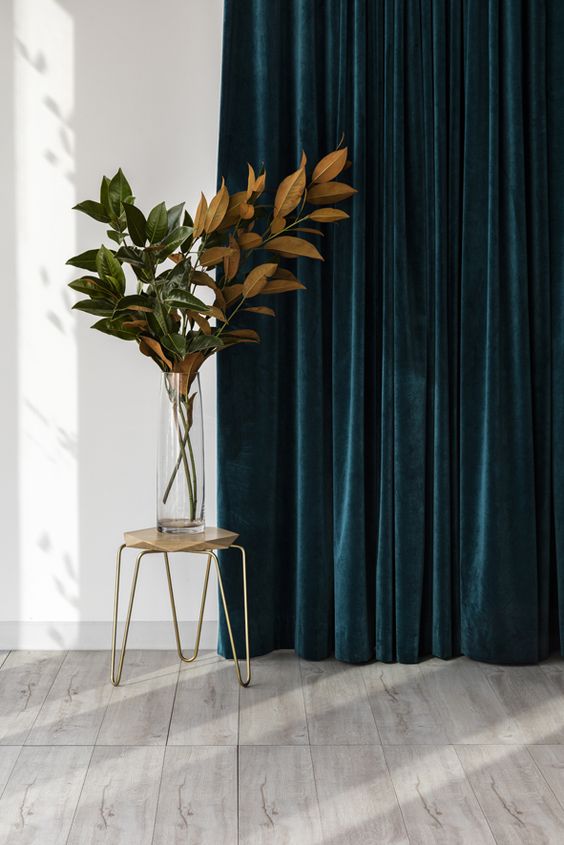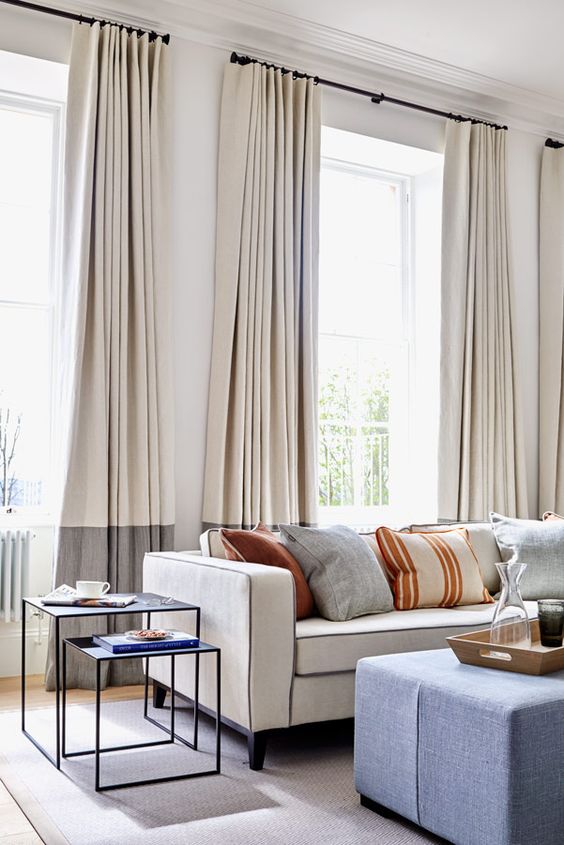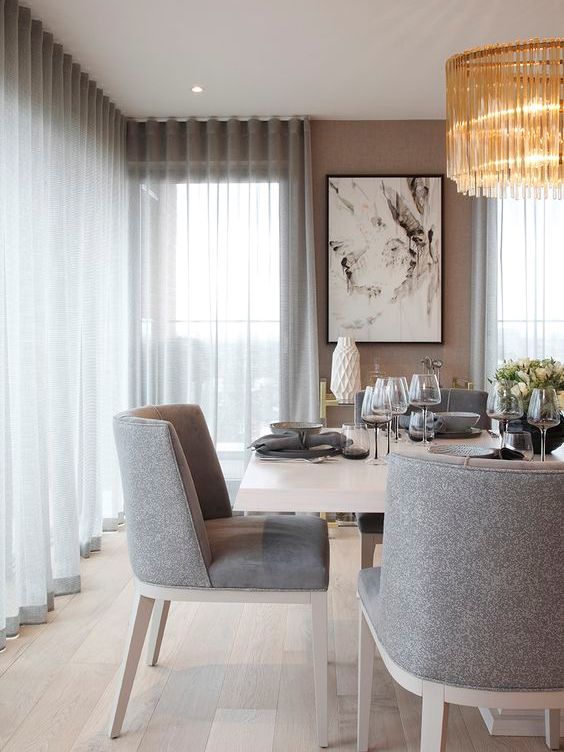 Length
Six inches above the window frame is a typical place to mount the curtains, it is possible to make a room look taller or more dramatic by installing them farther above the window frame.
Measuring for curtains, make sure that you measure from the top of the window to the floor, then add the distance above the window to the mount. You will also need to add length if you want the curtains or drapes to puddle in the floor. You should add two or three inches for a more tailored puddling, but can add more for a luxurious pool of fabric on the floor. Curtains that hang flush with the floor are a modern look. As for the width, add four to eight inches on both sides and then doubling the total to get the actual size of the drapes you need.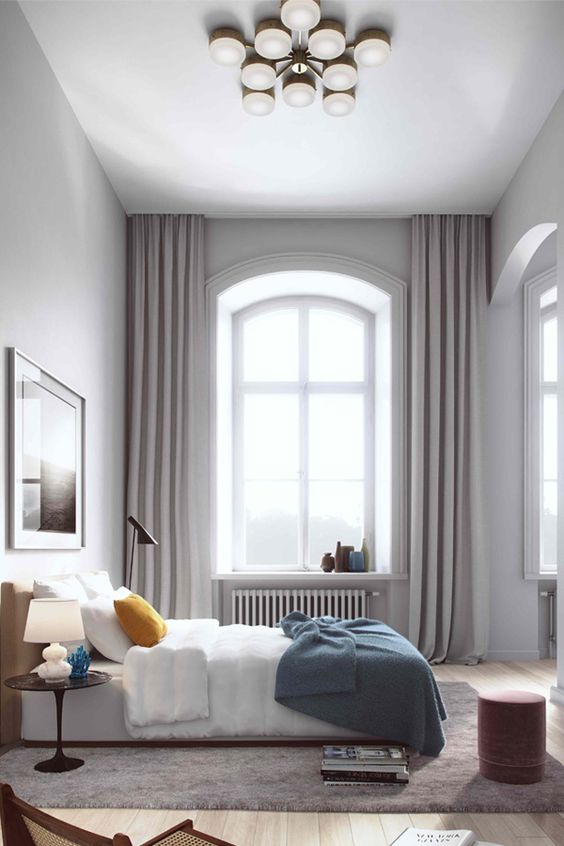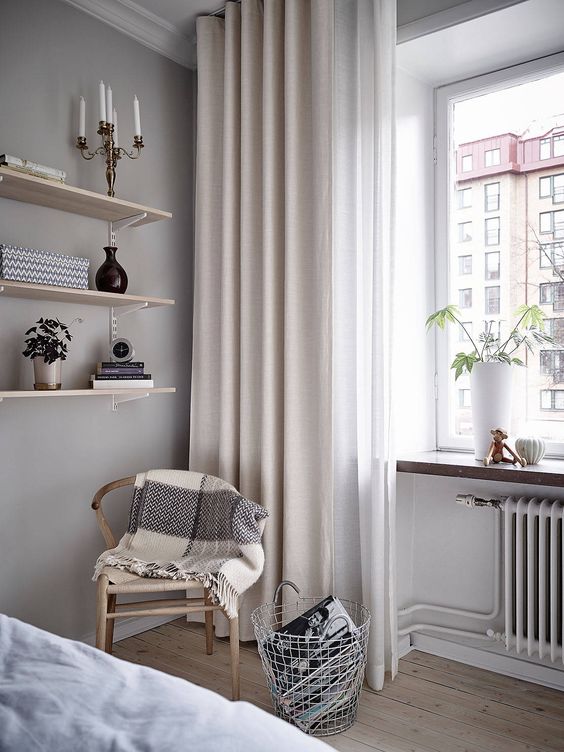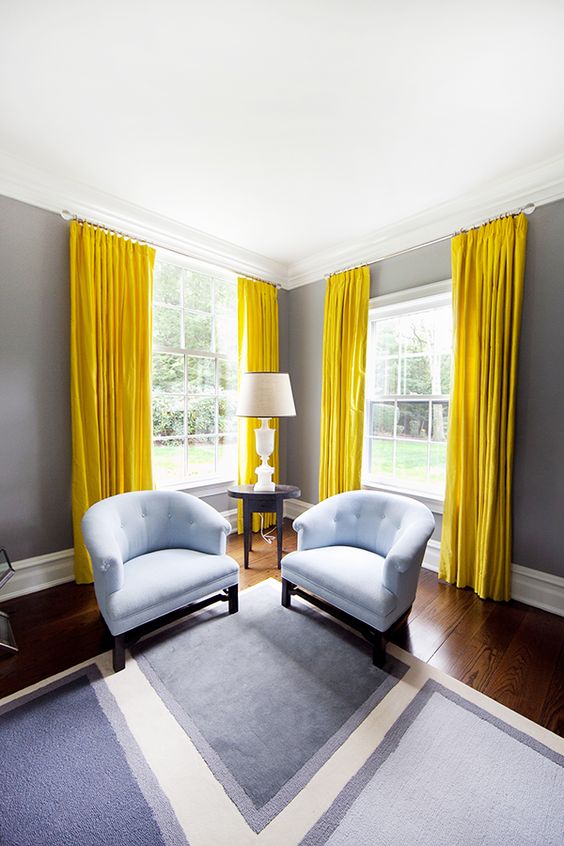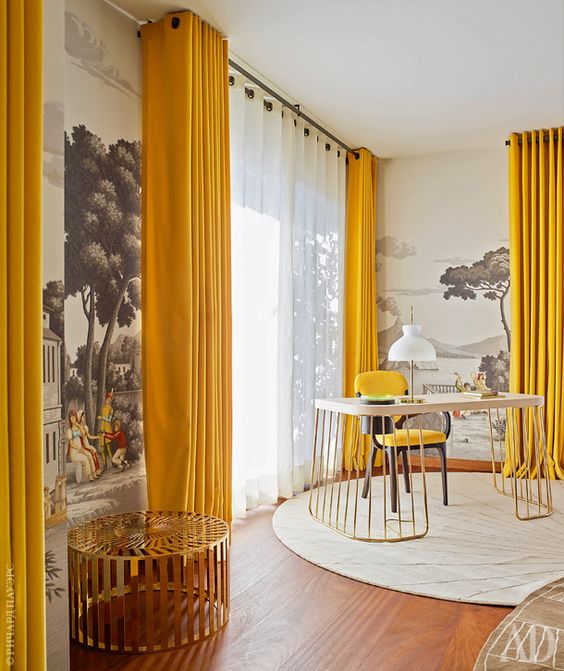 Types Of Curtains
There are several types of curtains to choose from, all of them will bring a different look and touch to your space.