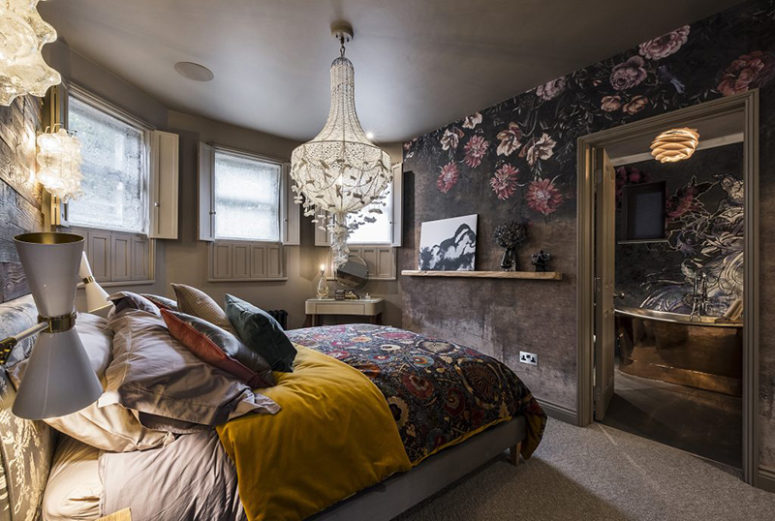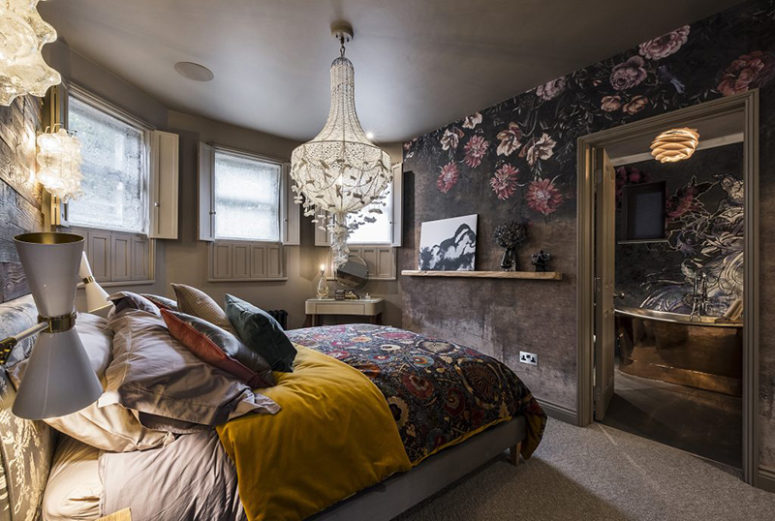 Sue Miller of Mad Cow Interiors is a colour, pattern and texture enthusiast and this is very evident in this North London boutique retreat project. The finished result has all the luxury of a boutique hotel but with a characterful homely touch.
Every room featured different floor finishes and striking wall treatments. The designers layered curated art & vintage finds selected from various travels and used photographic prints framed from their own collection of work.
The designer added bathrooms you'd want to melt into and created storage solutions without compromising the flow of space. Look at the gorgeous wall decor in the bathroom – together with a shiny metal lamp it's just a work of art! Another bathroom is clad with eye-catchy bold tiles and shows off cool portraits.
The sunken living room was extended and dug out to create drama out of those awkward Victorian half landings and in keeping with the signature style. You can see some velvet furniture in jewel tones, a reclaimed wood sideboard and a skylight that brings more natural light inside.