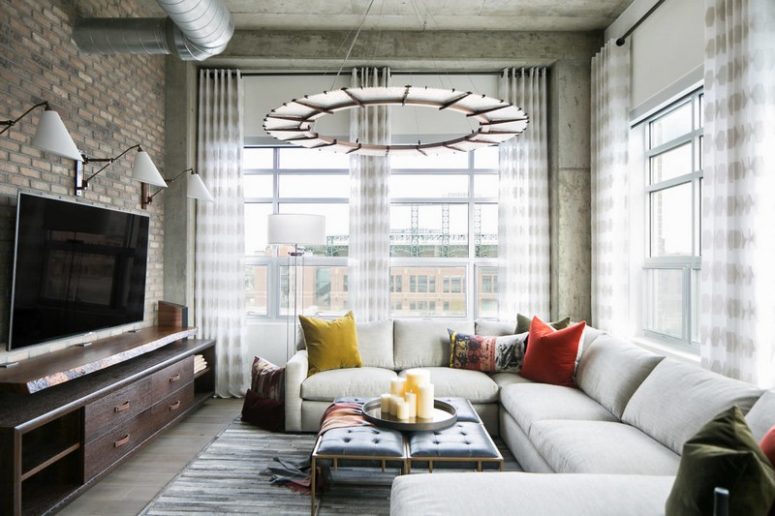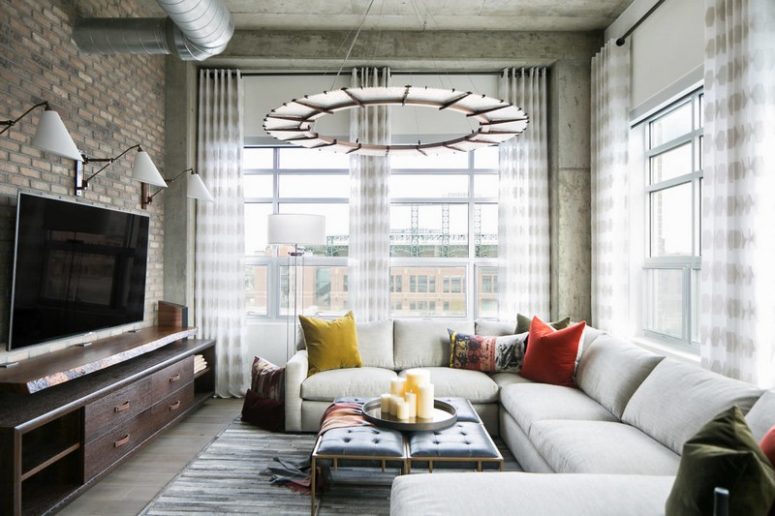 This eclectic Denver loft is 185.8 square meters and was designed by Rebecca Robeson. The clients requested a casual scheme, updated with high-end furniture, fixtures and finishes. Fulfilling them all was a bit tricky but the designer succeeded.
First of all, the designer added a contemporary vibe to the dwelling. Wood flooring was replaced with wide hardwood planks, creating a unified look throughout the apartment. Used brick veneer and barn wood walls were added, together with new frosted glass doors, creating a truly impressive array of finishes and textures.
In the kitchen, Robeson implemented a full renovation scheme, with custom-made furniture, new tile walls and intricate storage solutions. Exposed pipes against concrete ceilings add a dynamic, industrial touch. New lighting systems and Smart Home technologies were implemented throughout.