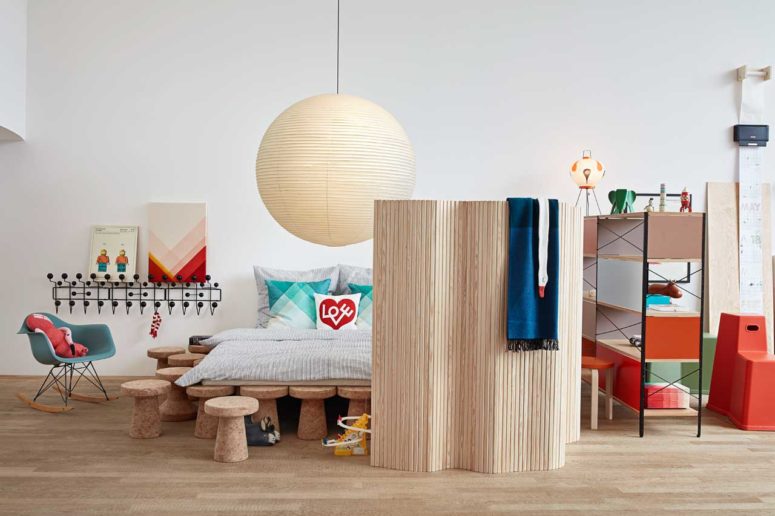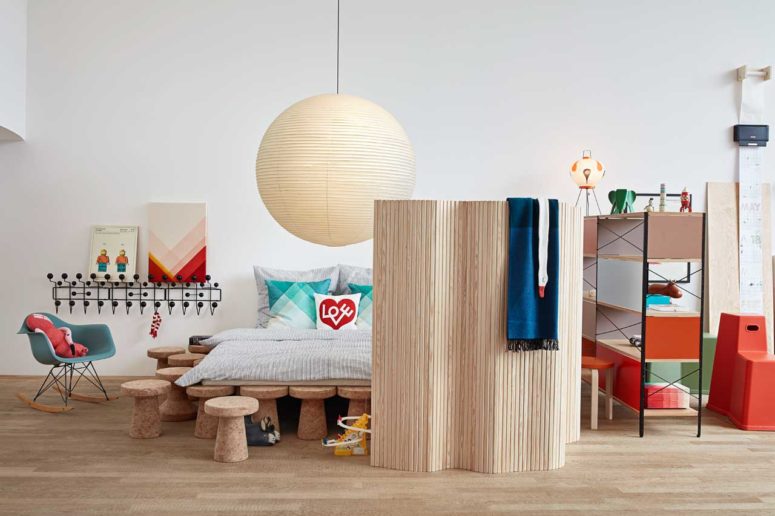 London-based Israeli design duo Raw-Edges created this unique loft with a colorful, happy interior, combining living and workspaces and using an eclectic mix of Vitra and Artek furnishings. There are spaces for both adults and kids, let's have a look at all of them.
The master bedroom is very creative: there's a bed platform placed on cork stools! There's a clothes rack, some colorful furniture, a plywood space divider and a comfy shelving unit with drawers and open shelves. An oversized paper lamp hanging over the bed makes a statement.
The kitchen and dining space are fused into one open layout with creative geo tiles on the wall and colorful botanical-themed posters. The furniture is colorful, with an industrial feel, and as for kitchen cabinets, they aren't cabinets but just shelving units with no doors. There's a pretty colorful storage cabinet, the same as in the bedroom.
There are several kids' playing spaces with various toys, comfy kids furniture and lots of colorful pillows to make them as comfortable as possible. I also love the idea of hanging some colorful pillows over one of such spaces, it looks so fun!