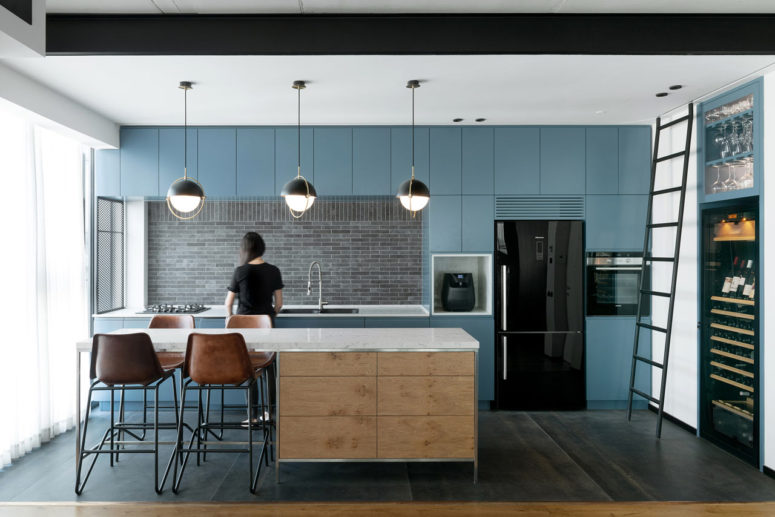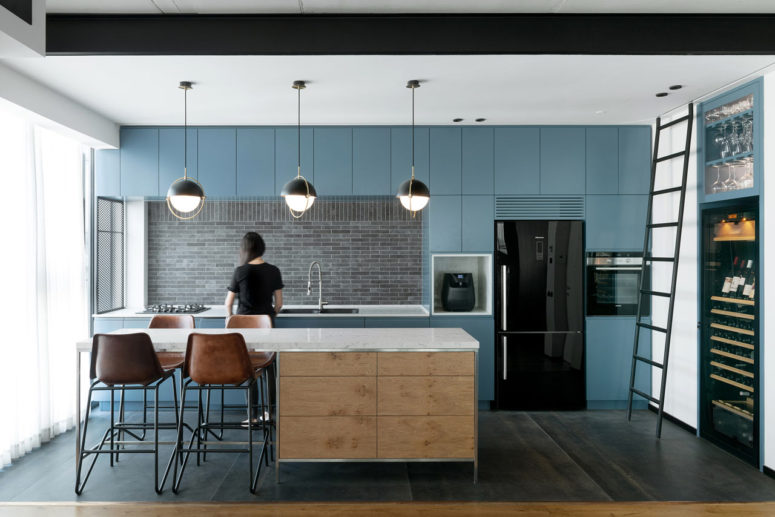 Israeli designers continue spoiling us with chic homes they are creating, mostly contemporary, functional and very eye-catching. Today we are sharing one of such dwellings, it's the Tower Apt. No1 by RUST architects in Tel Aviv.
The apartment is 100 square meters, it features a highly functional floor plan and a loft-like feel. The interior's aesthetic merges soft, cozy materials with raw, industrial ones, including iron, glass, and rough wood. Overall, the color scheme leans towards black and white with blue filling in as an accent color.
The concrete ceiling remained untouched leaving the lighting to be left exposed for that industrial feel. Throughout, family objects were incorporated with the couple's things to bring a bit of history to the space. New cabinets and furniture were made from old antique doors that came from their grandmother's house, and lighting was repurposed for the new space.
The most eye-catchy feature of this apartment is a home office. It was built within a black iron and glass room that allows daylight in while offering privacy. This is a unique and innovative solution that allows keeping the space light-filled and still separate the home office from the rest of the apartment, though if there's not enough privacy, the owners can always close the curtains.