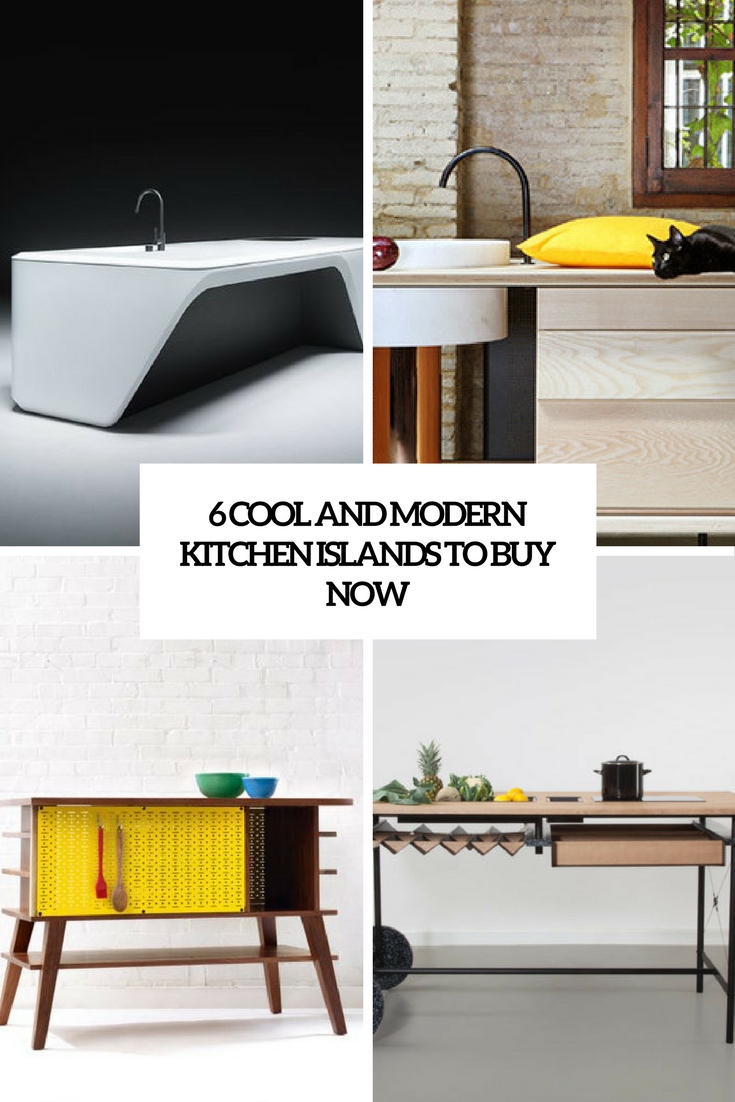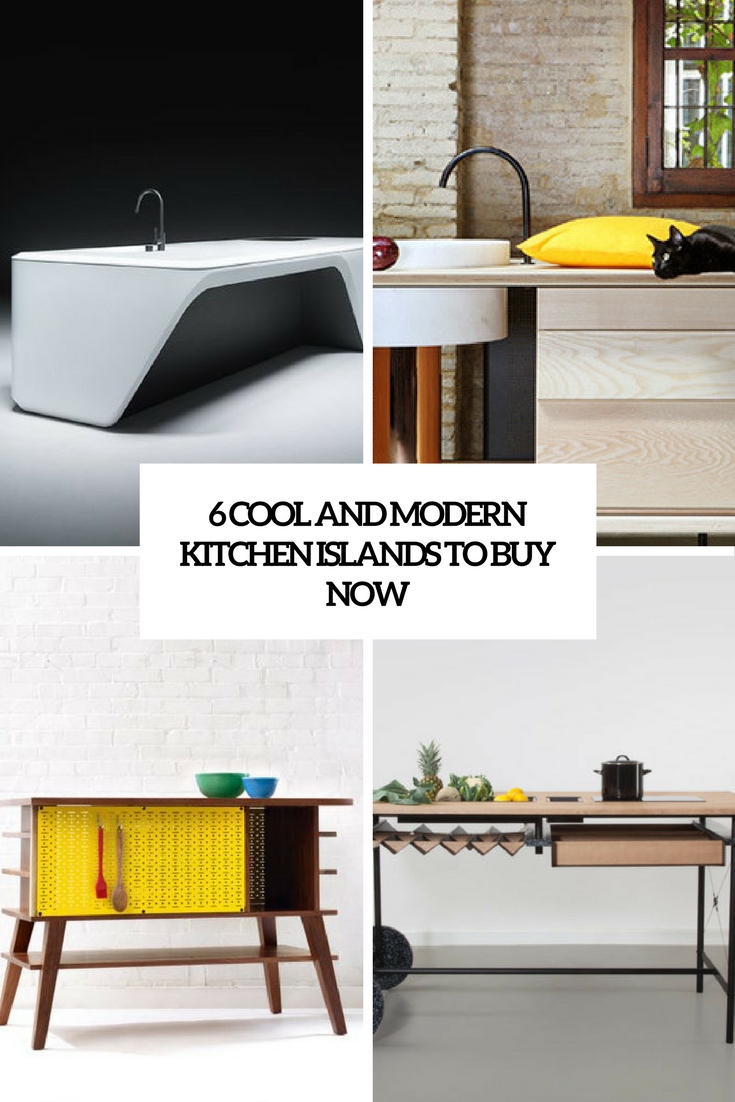 Many kitchens, even small ones, include a kitchen island today. A kitchen island is a very comfy in case you often cook, it's a great cooking, washing, peeling and cutting space and sometimes it may include an eating space, too. If you need a cool one but don't know what to choose, there's a wide range of kitchen islands form modern designers, and this roundup will tell you of the best of them.
Cove by Zaha Hadid Design is a freestanding kitchen island; this unit that features the architect's fluid geometric lines that achieve harmony through the malleable materials combined with Boffi's know-how and artistry. Available in two sizes, Cove offers customization to the highest standards, it features a large countertop curved along a spacious hollow opening in the front, resulting in the perfect space to place stools and eat around it. Drawers and cabinets are seamlessly integrated as well as a sink that has been embedded on top. It is available in a variety of different materials including hand-finished natural stone, selected wood, and high-performing corian® solid surface. Finishes include glossy, marble and stone and colors vary between black and white.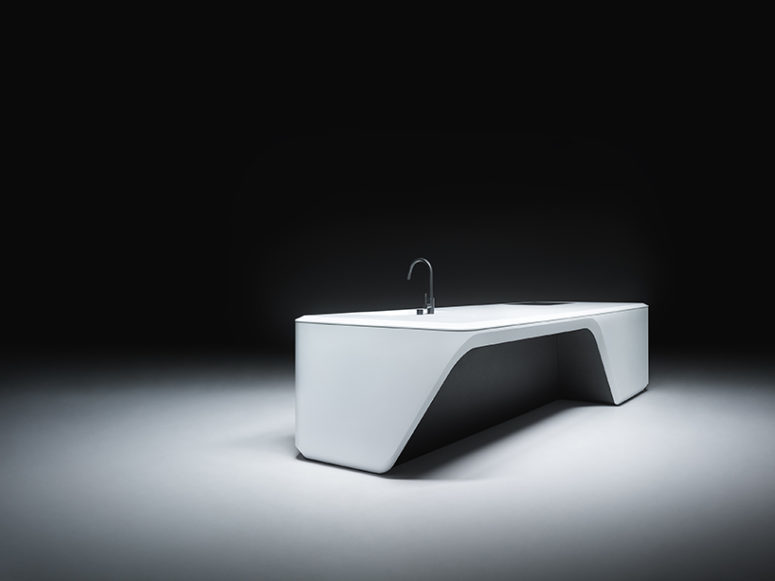 New Barcelona brand Miras Editions has unveiled its first kitchen design. Called Float, the modular design is the work of Alberto Sánchez of Valencia-based design studio MUT Design. The main kitchen island module includes a sink, hob, preparation area and removable drawers and trays that are accessible from both sides, while the cupboard is designed to house appliances such as an oven or dishwasher. Together they create a self-sufficient kitchen that can be supplemented with the other components.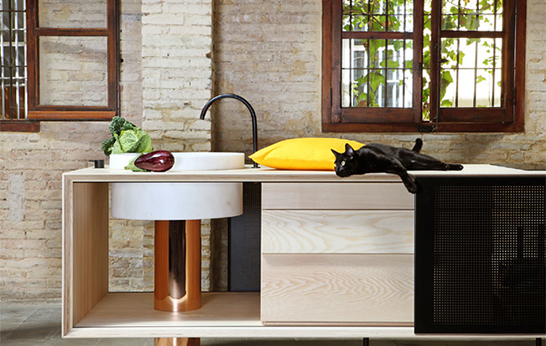 The Riff Raff Kitchen Island, by Wake the Tree Furniture Co., is a beautifully handmade piece with a mid-century modern feel. Crafted from locally-sourced black walnut and brightly powder-coated metal pegboards on both sides to hide all of your riff raff. The pegboards allow for metal hooks to slip through to hang your utensils. Each piece is made to order and can be completely customized to your specifications. Variation in paint colors and wood species, and even dimension changes are welcome.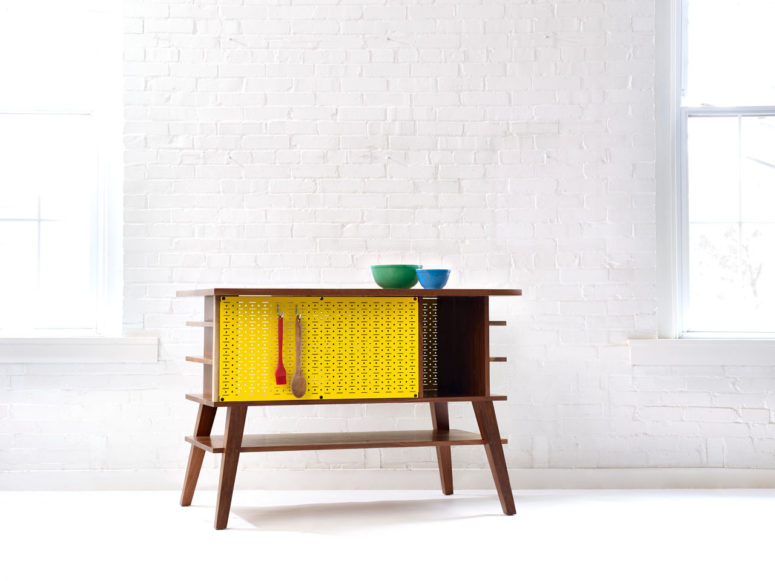 Aquariums are not only calming and beautiful but also a great décor feature for any interior. Dutch interior designer Robert Kolenik has created an absolute eye-catcher, a kitchen island that includes an aquarium under the top, which effortlessly lifts just with the press of a button. Apart from being a one of a kind design object, it is surprisingly functional. Seemingly an oversized aquarium, the intelligent L-shape hides generous space for storage and equipment, and that is so important for any kitchen. It is available in a limited edition and can be made to measure, so hurry up to enliven your kitchen with this eye-catcher!