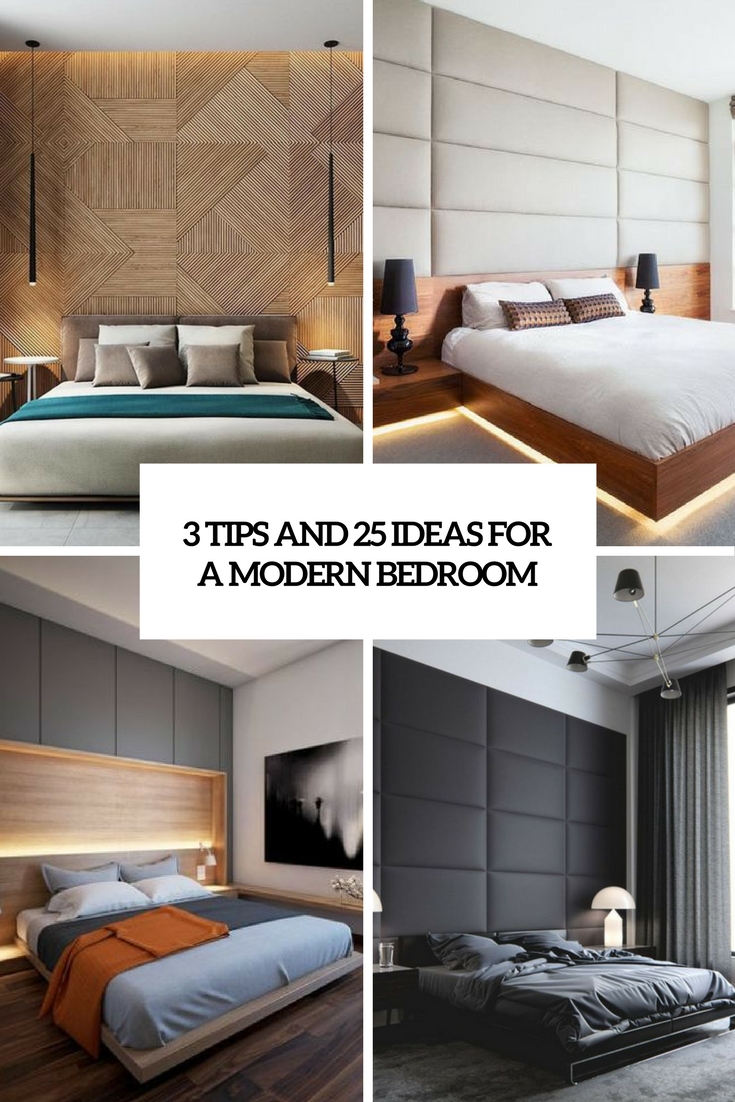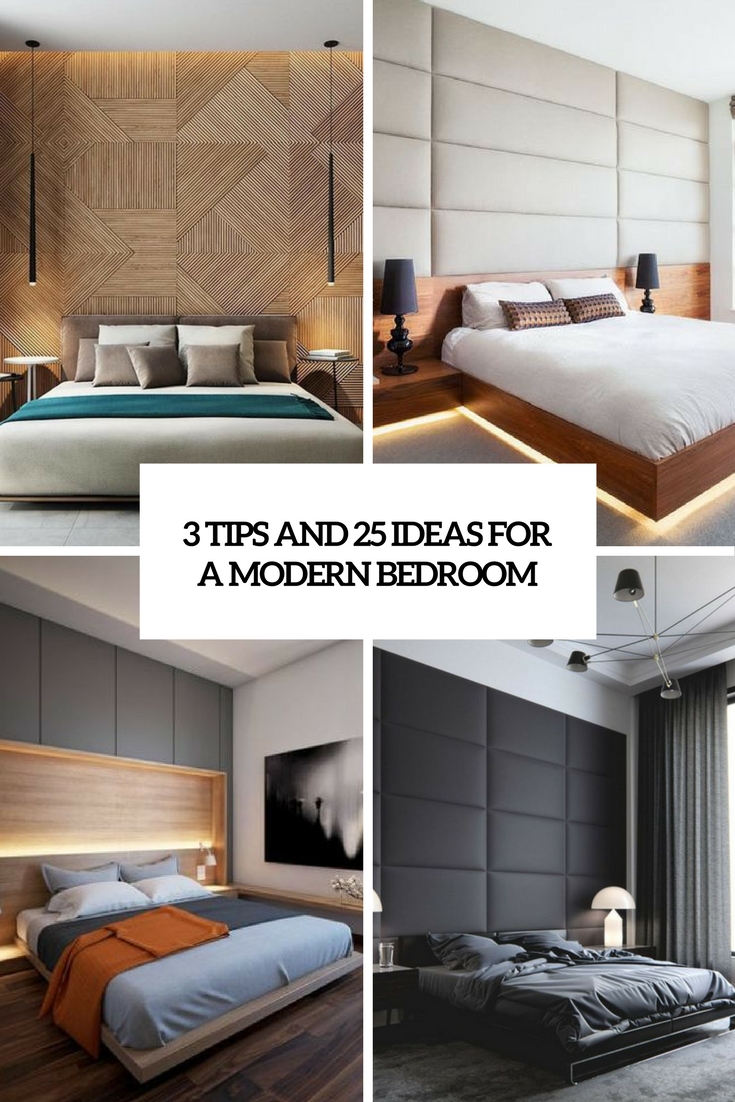 Modern decor is getting more and more popularity, and more and more designers and homeowners choose it. Going modern means basic colors, different combos of textures and eye-catchy items are right what you need for creating chic modern spaces. How to create a modern bedroom that would be welcoming and chic? Here are some ideas to try.
Eye-Catchy Headboards
To avoid boring looks, you can go for a creative and bold headboards and headboard walls. It can be an upholstered headboard wall in some cool color – it will look very soft and inviting. Another idea is a concrete and wood wall – make the parts uneven for a cool and chic look. I totally love cladding the wall with vertical slats of the wood shade that you really like – what a great idea to add texture to the space! There are also interesting geometric wood clad walls, 3D wood walls with additional lights and more and more – get inspired!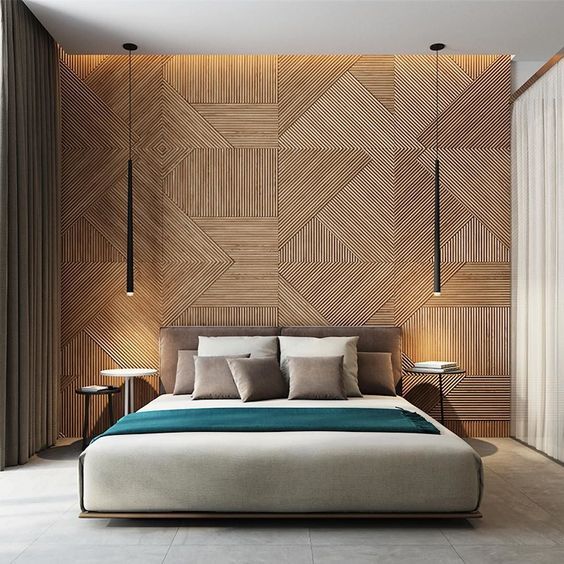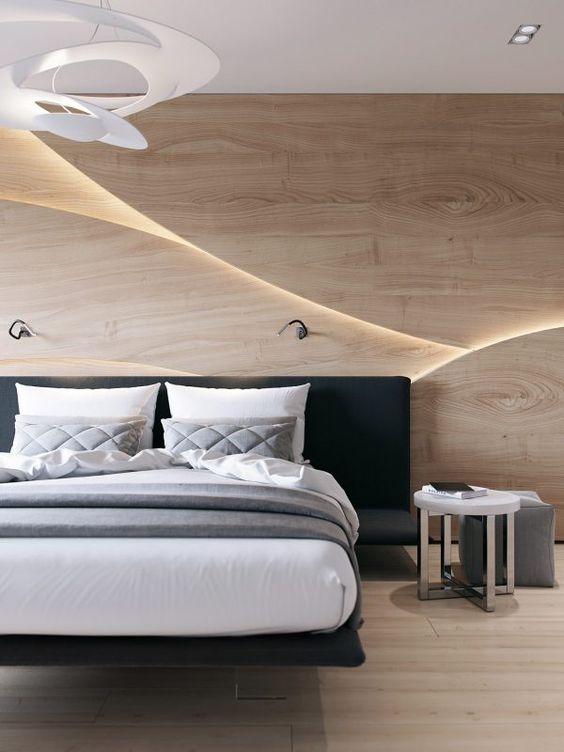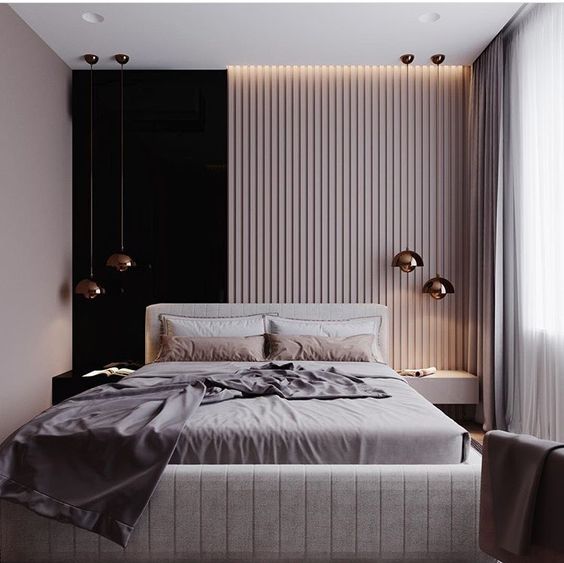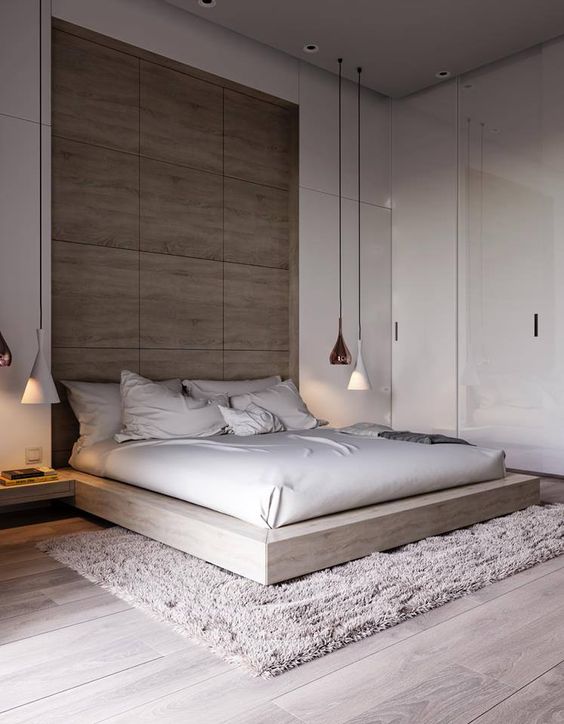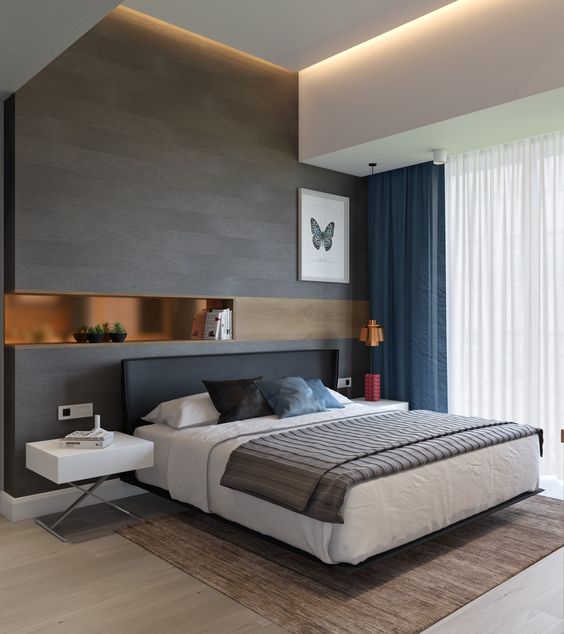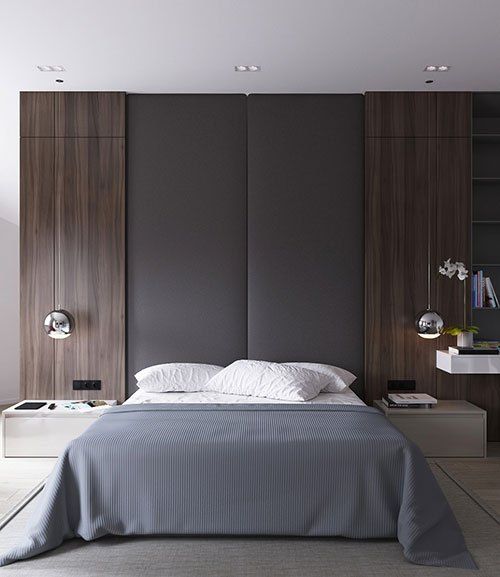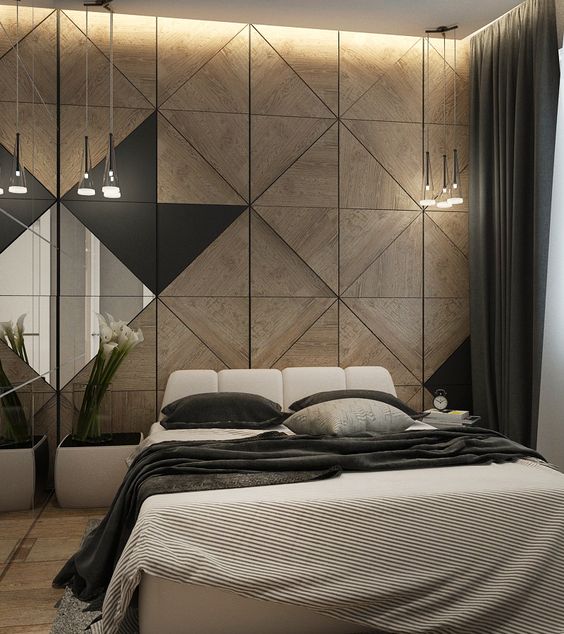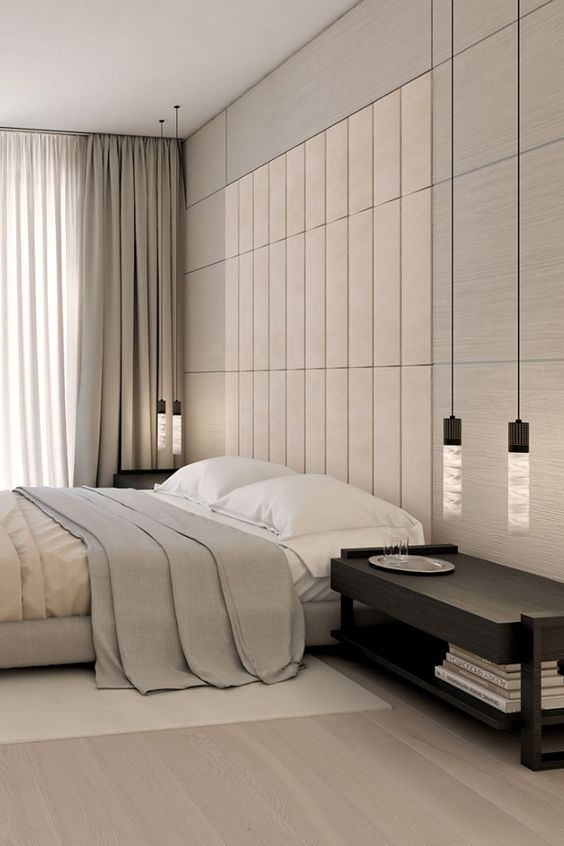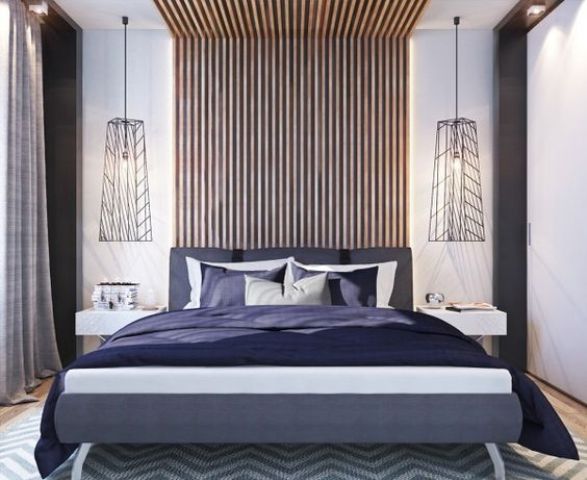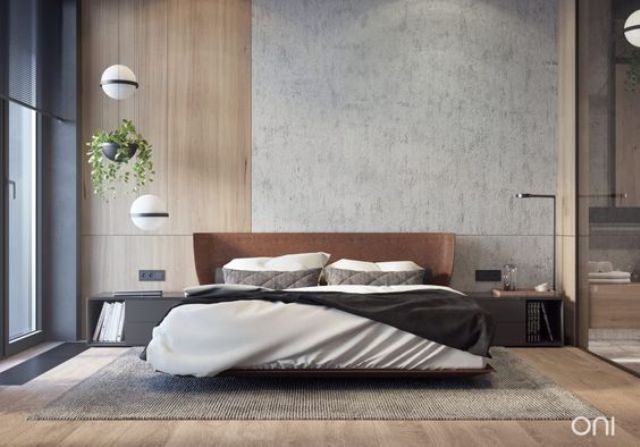 Furniture
The main furniture item in your bedroom is a bed, of course, and we strongly recommend to rock a modern upholstered one. There's a large variety of modern upholstered beds to try, with different fabric and additional lights integrated right into the bed corners. Another idea is a wooden bed with a headboard and floating nightstands attached to it. One more popular idea to give your bedroom an edgy touch is a floating bed with lights underneath – looks so chic and bold!