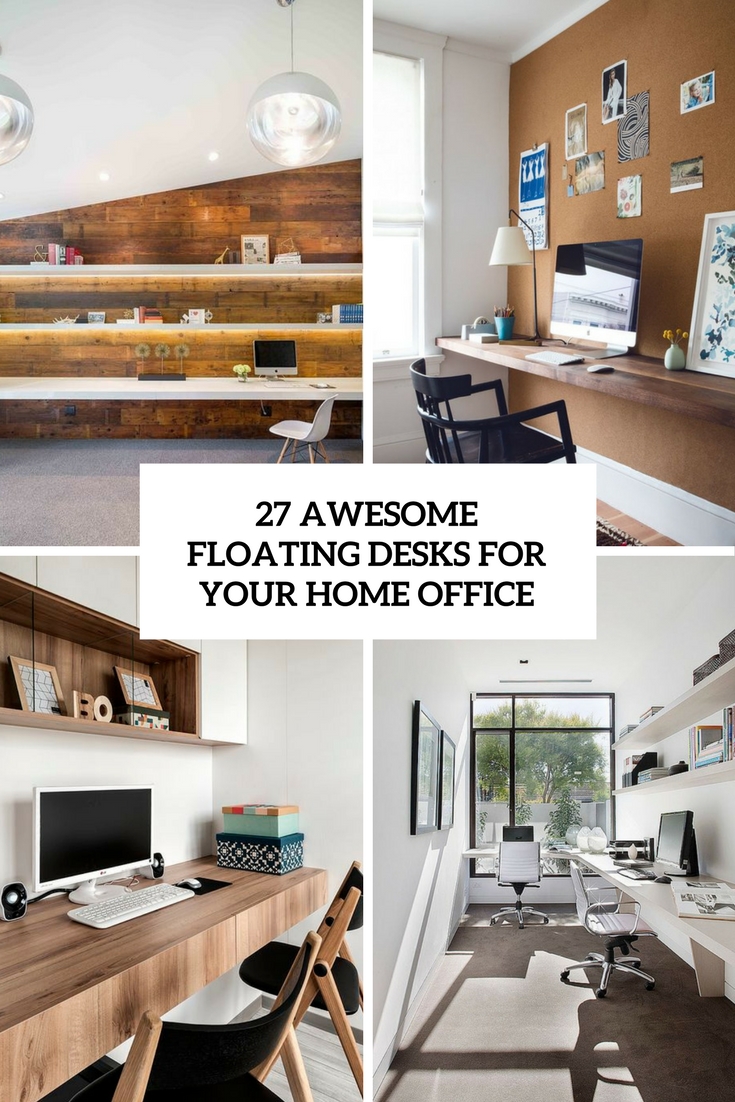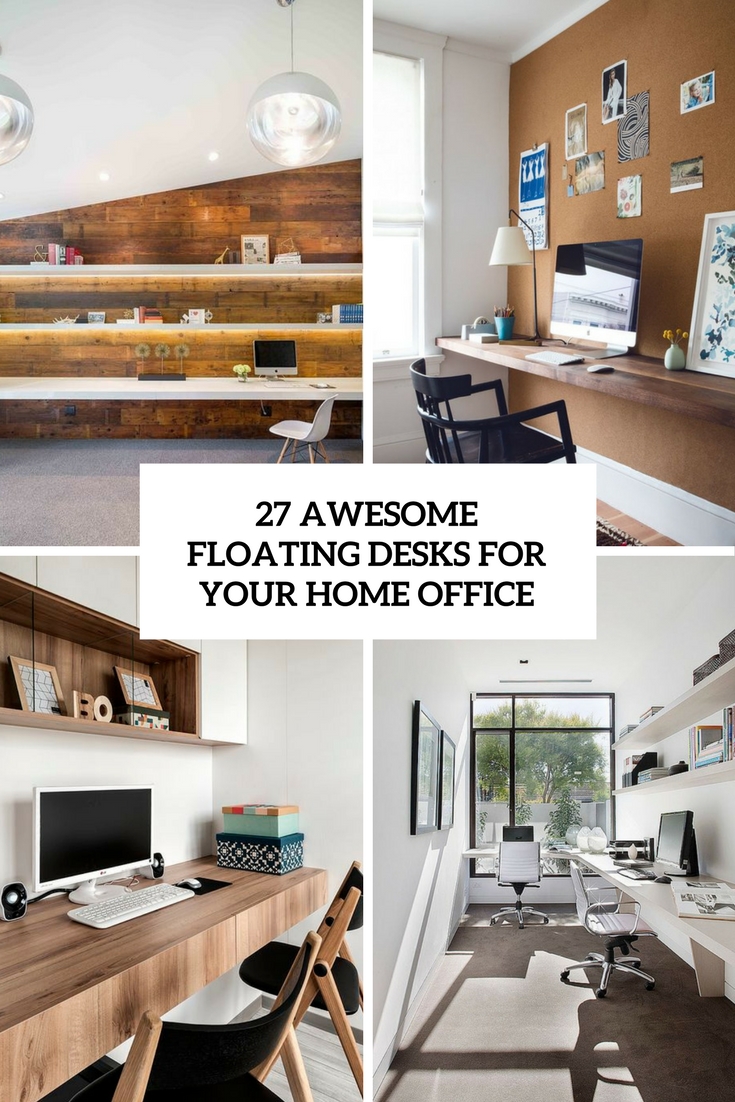 Floating furniture is getting popularity because it saves some space and looks very modern and interesting, this is a great idea for small spaces due to the lightweight look. We've already shared some ideas – shelves, vanities and so on, and today I'd like to inspire you with some floating desks.
A floating desk is a great idea for a home office or a working space, for a kids' space or any other, it may be large and go along a whole wall or be tiny – just for a laptop. You may find or make pieces with storage drawers or compartments, or just sleek and think ones – it's up to you. Ready to have a look at some examples? Let's go!
Floating Desks+Matching Shelves
One of the coolest modern ideas that is very popular for workspaces of any kind is a floating desk with matching floating shelves over it. Such a combo looks very laconic and stylish, it's ideal for modern, Scandinavian, minimalist, industrial and many other spaces. The desk is usually wider than the shelves above it to make sitting at it comfier, and the shelves and desk are usually matching ones – of the same plywood or wood. If there isn't enough light, go for lit up shelves and additional lamps. The desk may provide some storage space – drawers or compartments or be just think and sleek to match the look even better.