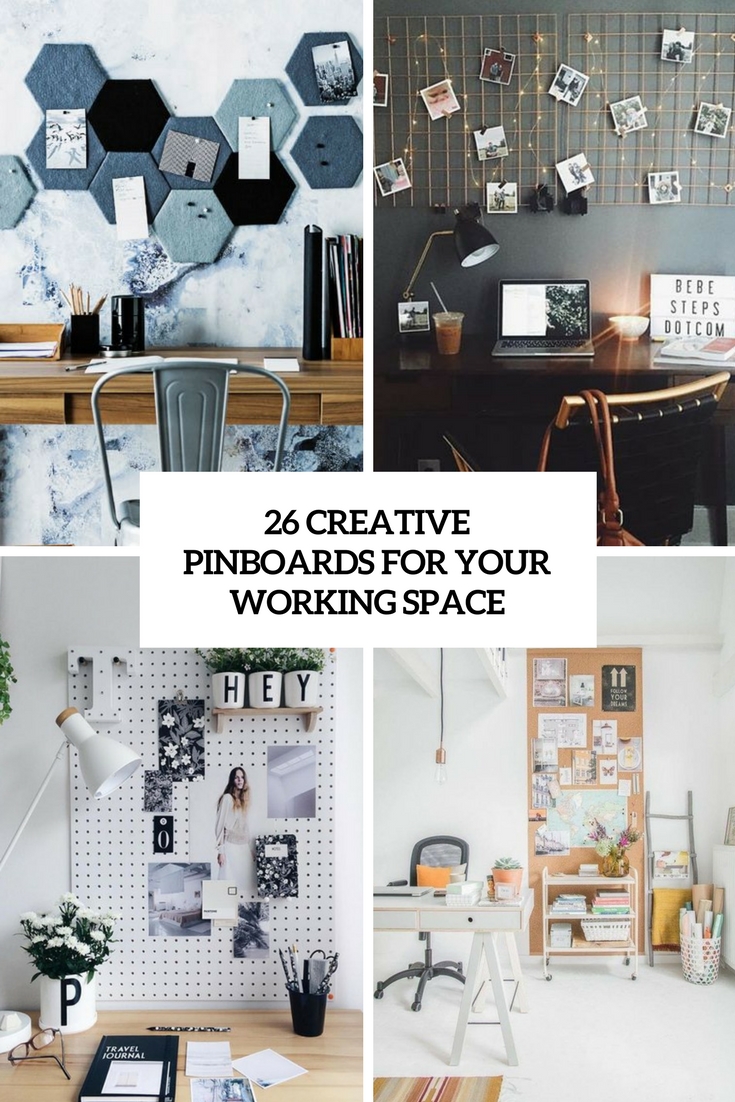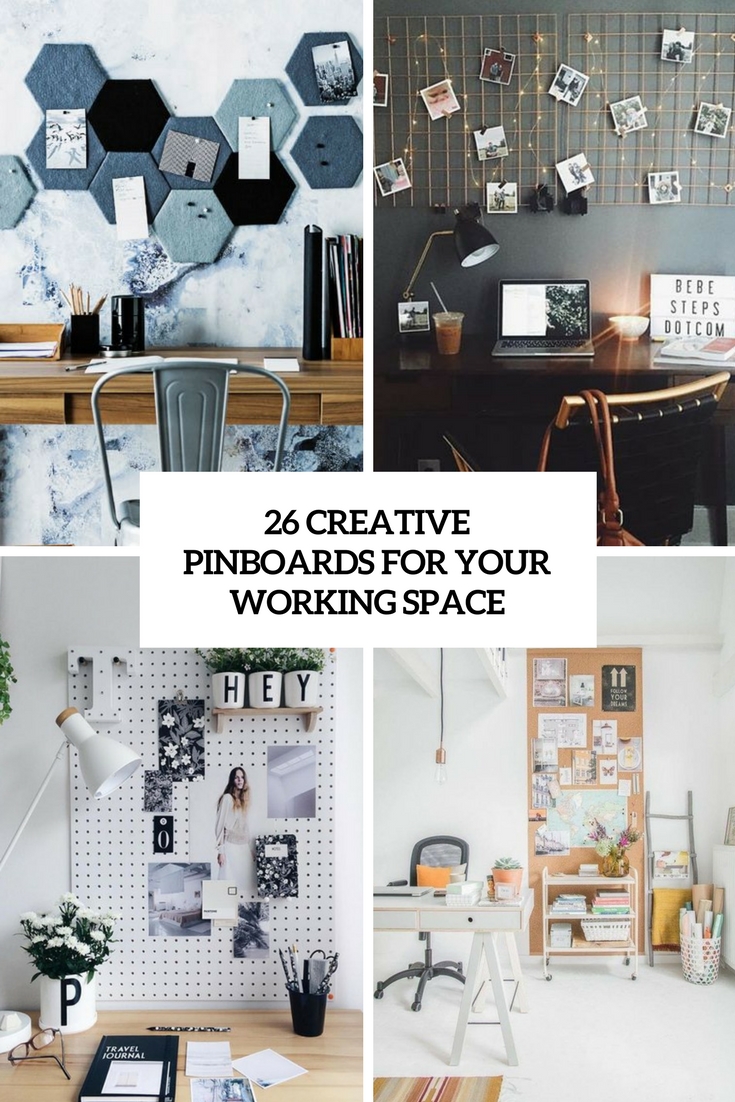 Pinboards are a great idea for many people: for those who are creative and need some inspiration, for those who want some ideas or want to display some photos and pictures. Pinboards are a nice idea for those who rent: this way you won't spoil the walls with glue, pins or whatever else you use for attaching notes and pics.
Pinboards can be large and small, framed or not, they can become a part of decor and highlight your style. There are lots of configurations and materials to try, the most popular are cork, pegboard, grid and various types of fabric. The design is up to you and your space, and there are lots of tutorials to choose from, I've gathered some cool ideas that may inspire you, let's get started.
Cork Pinboards
Cork is the best material to make a pinboard: it can be shaped in various ways, you can frame it or not and even cover a whole wall or a part of the wall. Cork is all-natural, soft and warm, and it will make your space cozier thanks to its texture and look. If it's a kid's space, go for a cute shape – a unicorn, a pony or a fun fish. Cork fits many spaces, from industrial to rustic, but if you think that it doesn't, go for different colors, paint patterns if you want – cork can be easily changed!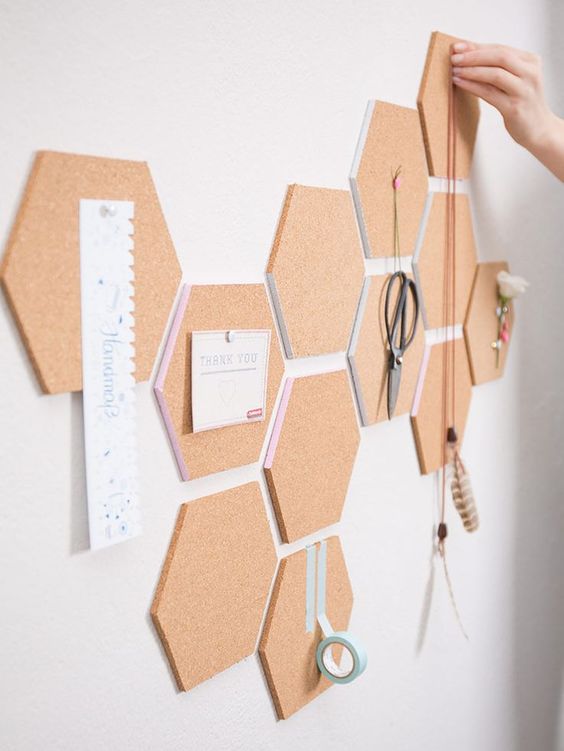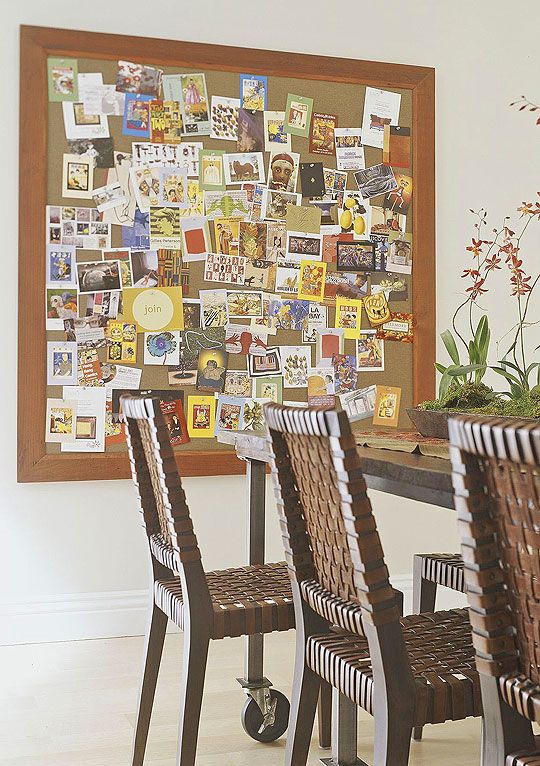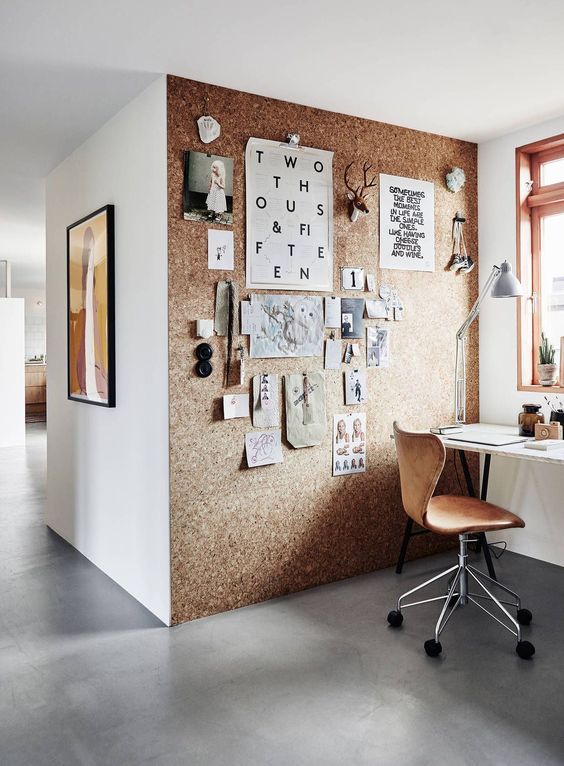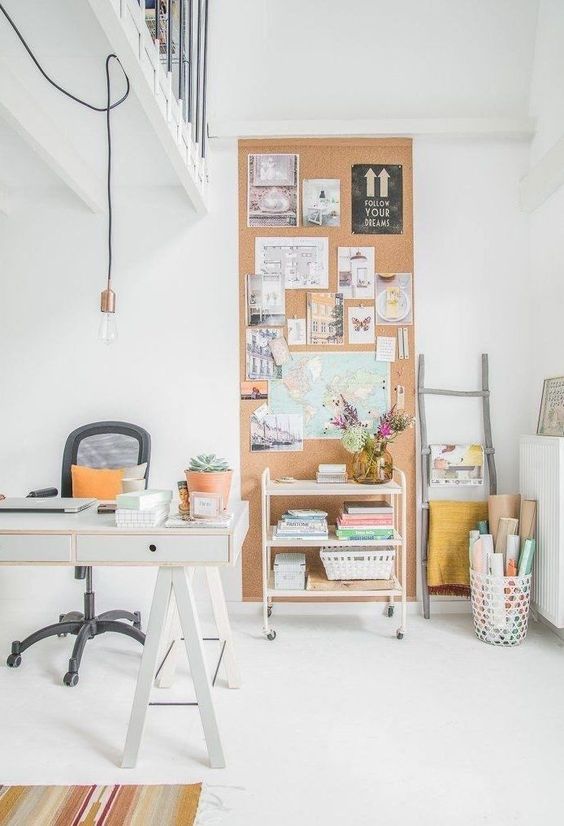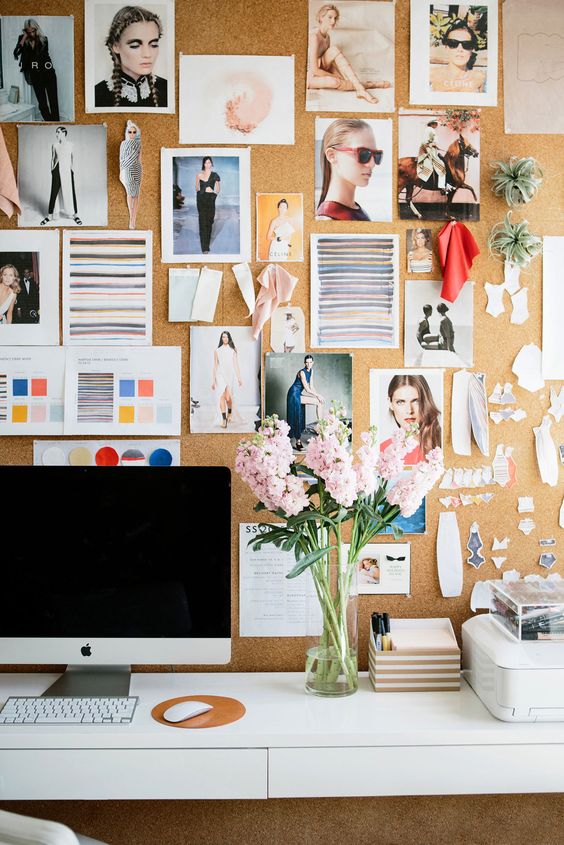 Grid Pinboards
Grid isn't a pinboard but it's very popular and often used as one. All you need is to take a proper grid, a large or small one, paint it as you like and add lights if you like or not. A grid is a cool fit for an industrial or Scandinavian space.