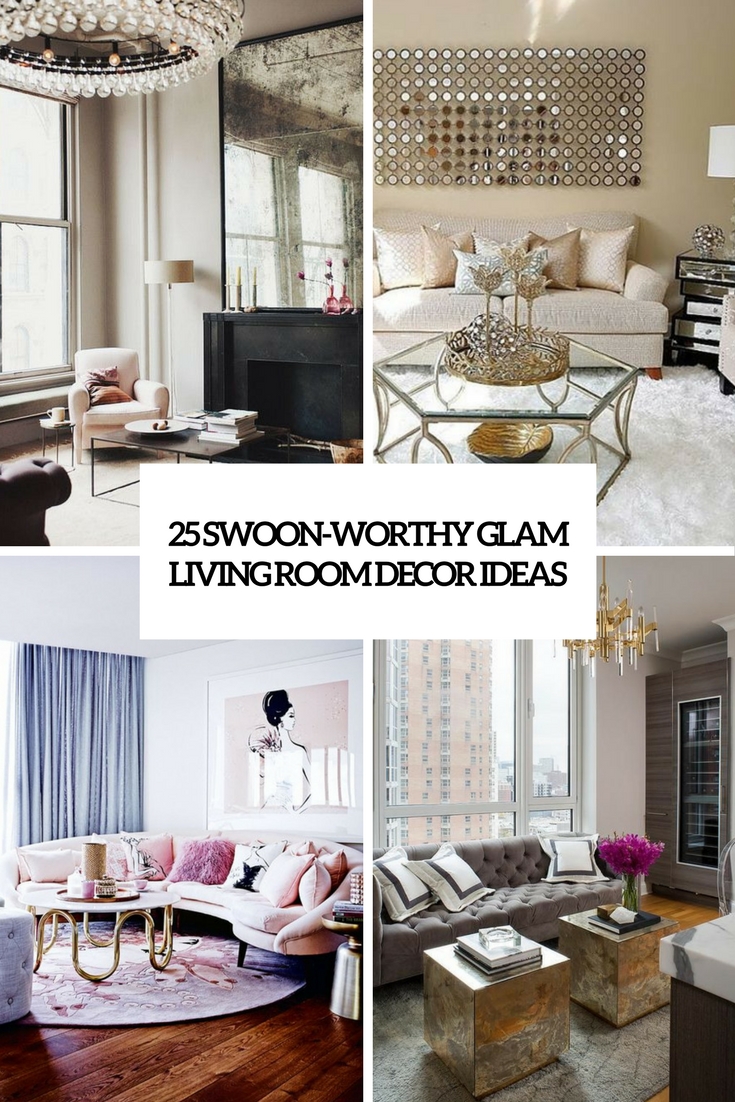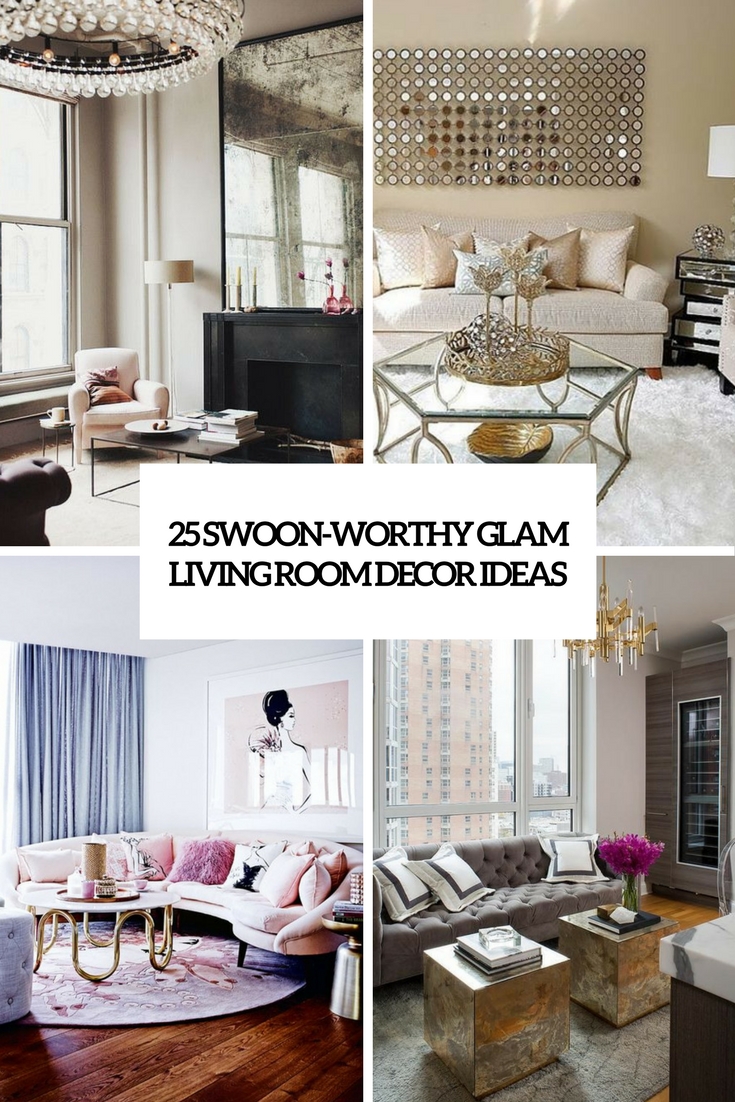 Glam style is loved by many people, and every time you open Instagram, you can see many bloggers' shots with such interiors, they are chic and luxurious! If you like such interiors and puzzling over how to pull off this style in your space, there are some ideas to try. Today we'll see how to create a glam interior in a living room, lets' have a look at them.
Colors
Most of you may think that glam is all about pink and shades of pink but it's not obligatory. You can go for the shades of pink and lilac in case you want a girlish feel for your interior. You may also try neutrals and pure white, these colors are timeless and you can never go wrong with them. Shades of grey, from dove grey to graphite, are also welcome for a timeless space. Black and white is a great monochromatic idea, and you can glam it up with shades of pink and purple and shiny metals.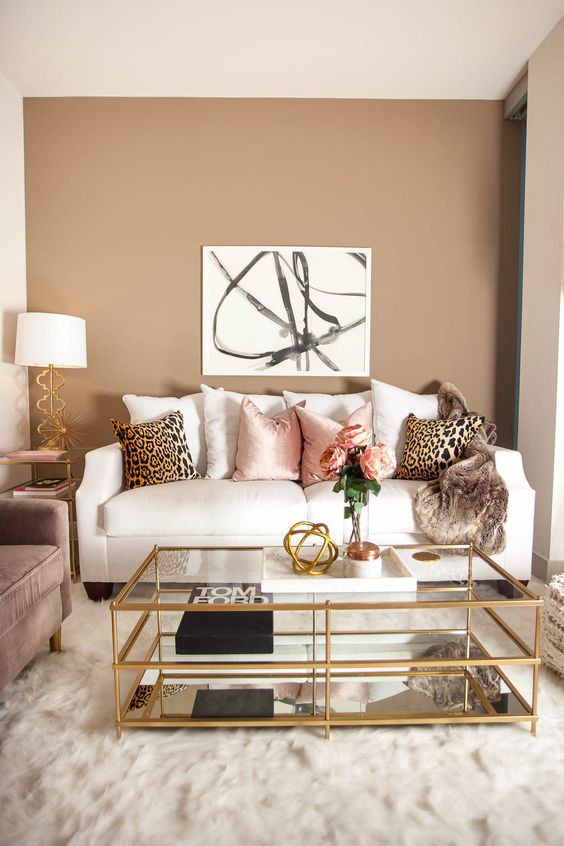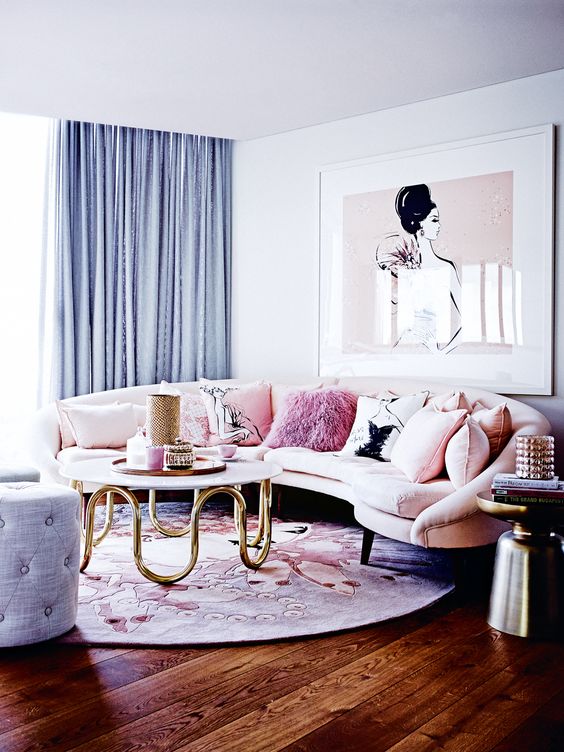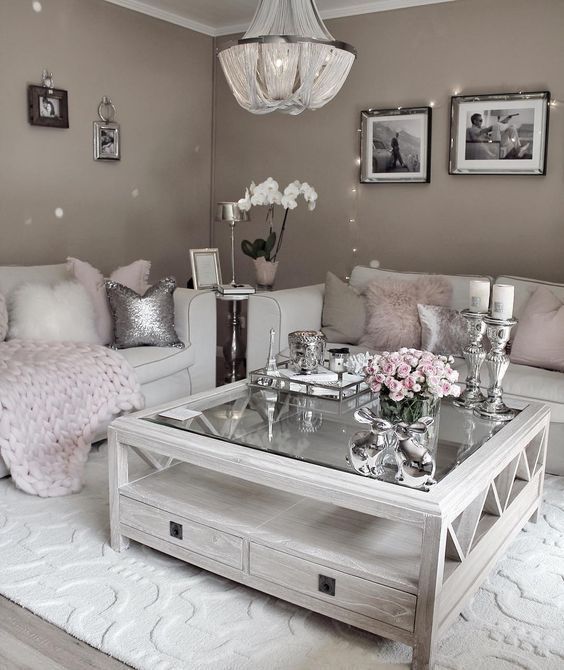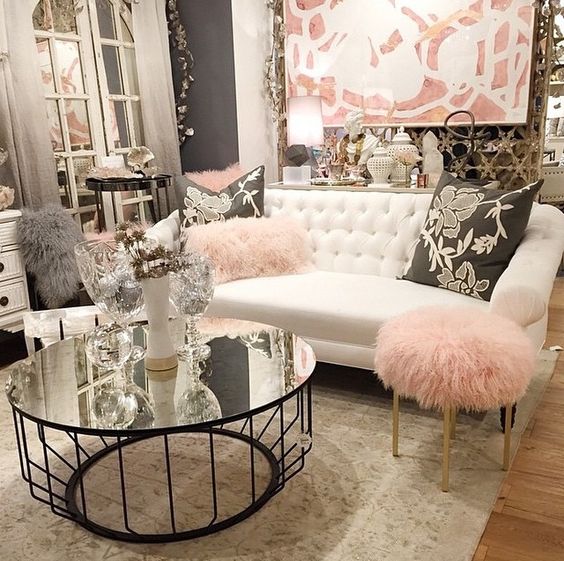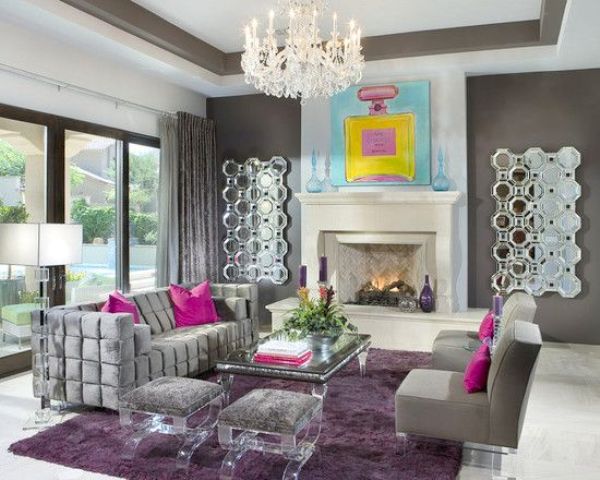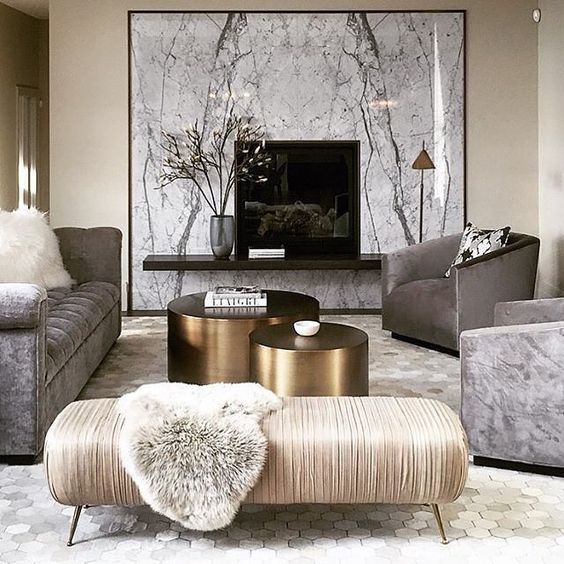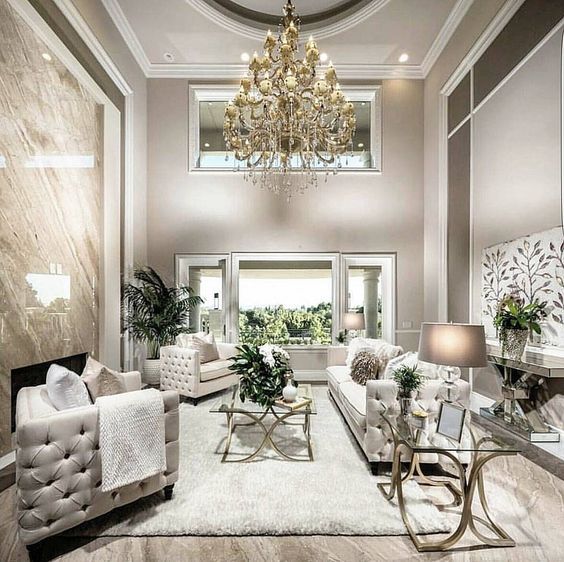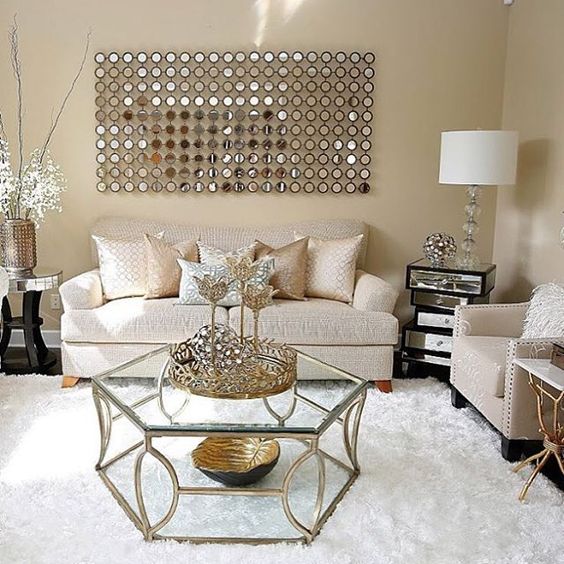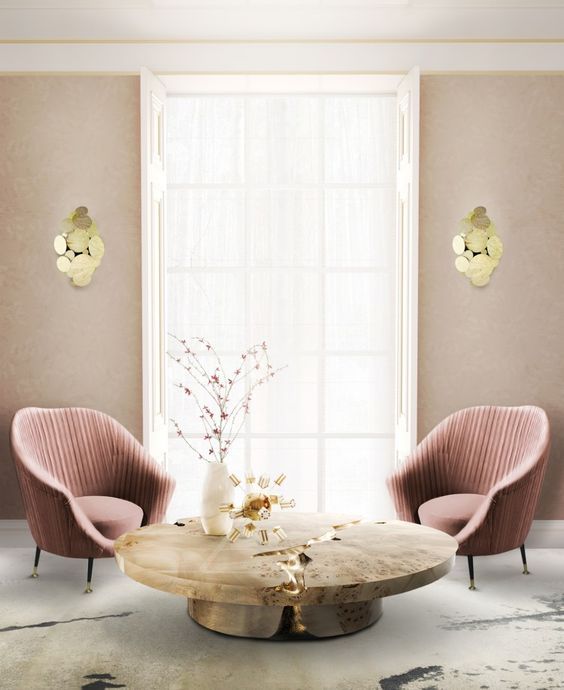 Textures
Even if you've chosen some other shades, you can still make your interior playful and glam. Use proper materials and textures to glam the space up and you'll achieve the desired glam feel. First of all, these are shiny metals – brass, silver, copper. You can take furniture legs and frames of them, lamps, picture and photo frames and other touches that you like. A crystal chandelier has become an indispensable part of very glam space, and rocking it will instantly add cuteness and glam to the interior. Mirrors are also welcome, they can be hung on the walls, or you can go for mirror picture frames and even coffee tables. Now for coziness: go for faux fur in the colors and shades you like and try animal prints. Faux fur pillows, rugs and blankets are the most traditional idea to use, and as for animal prints, these are usually rugs and pillows.