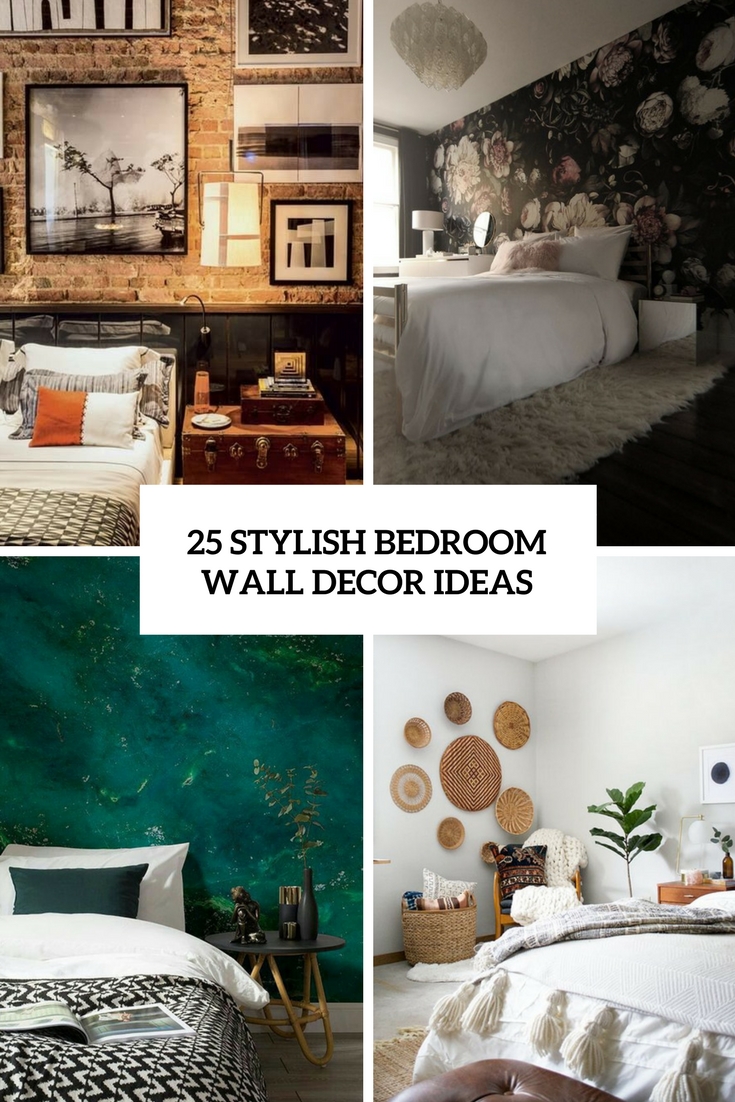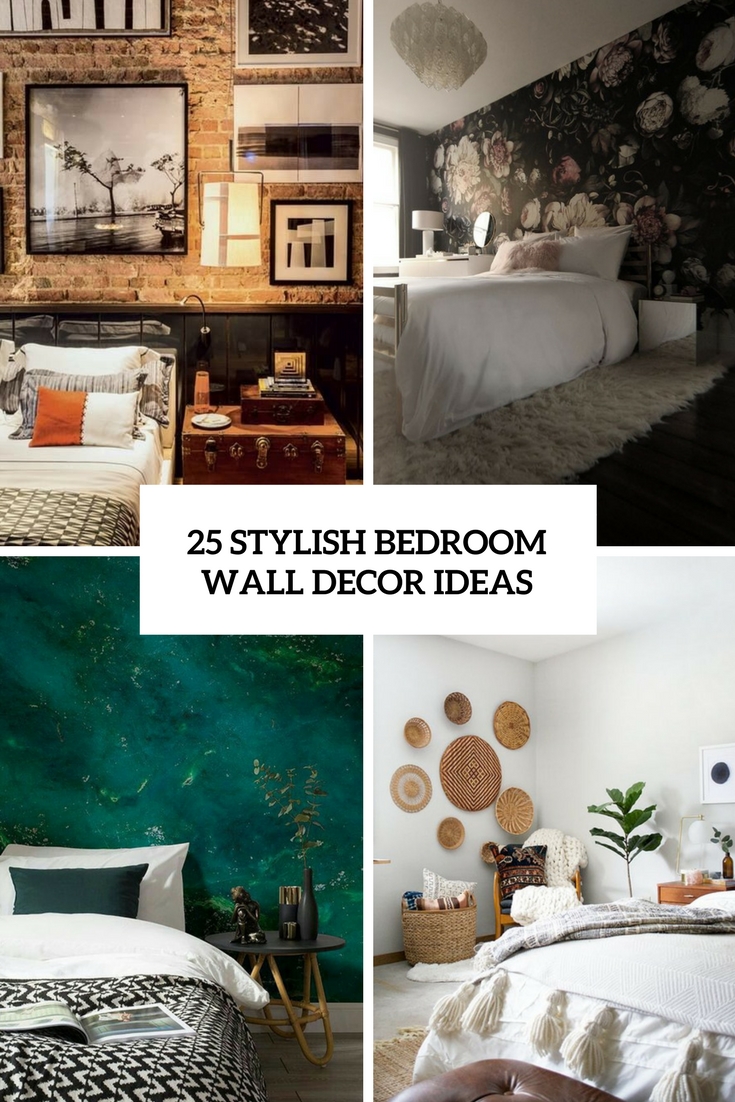 Plain walls make the space impersonal and boring, so decorating them somehow or adding some accents is a must to make your space more eye-catchy. As bedrooms are among the most important spaces because there we spend much time, decorating bedroom walls is necessary to give them a cool look. You can make accent walls covered with stone, wood or just painted, wall murals, artworks of various kinds and looks and gallery walls. We've gathered the most awesome ideas you may go for, let's have a look at them.
Artworks And Gallery Walls
Artworks of all kinds and whole gallery walls are a perfect way to personalize the space, display what you like and enjoy the inspiration they provide. Artworks are usually hung on the headboard wall over the bed but you can also use another wall so that when you wake up, you immediately see the artworks, it will make your morning more pleasant. Hang an oversized art piece over the bed, large art is very trendy today, and it's a great idea to make a bold statement. Wall baskets are among the artwork ideas to rock, they will add a boho and rustic feel to your space. Hesitating over hanging the wall art right? Read our article about it here.
Creating a gallery wall is another amazing way to add interest to the space. gallery walls are extremely popular for any rooms and may include everything from photos and pictures to frames, monograms and stuff like that. The gallery wall can be of different sizes, looks, colors and arranged in various ways – read our roundup about creating such gallery walls here.