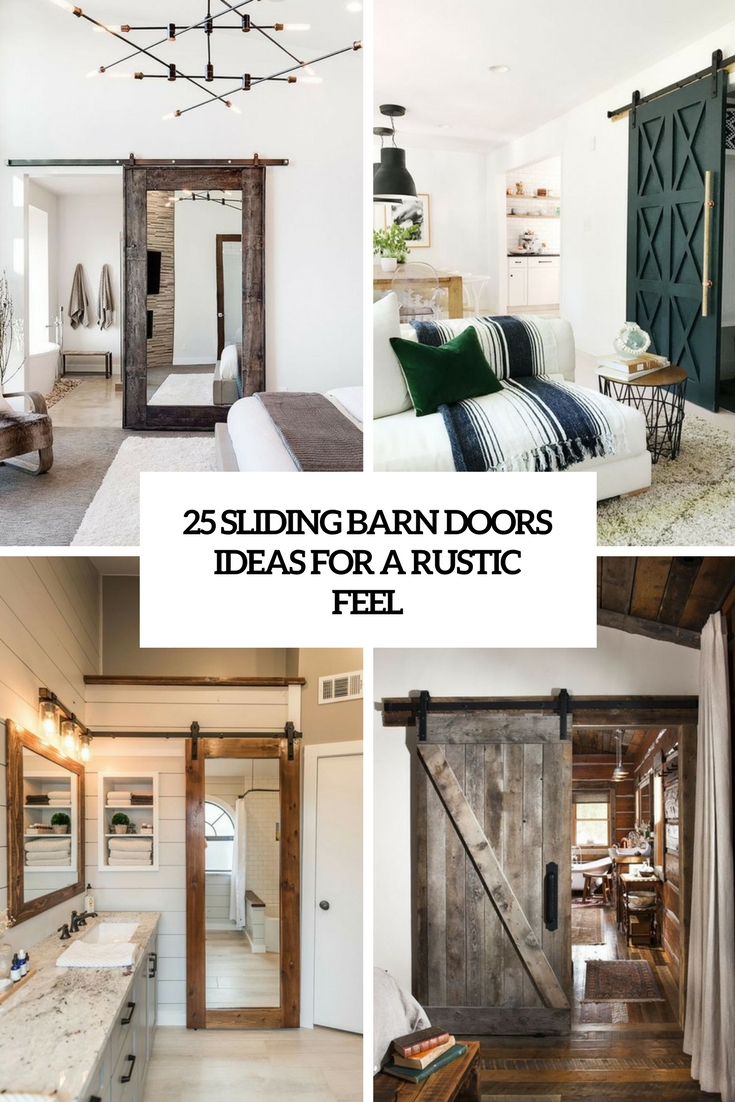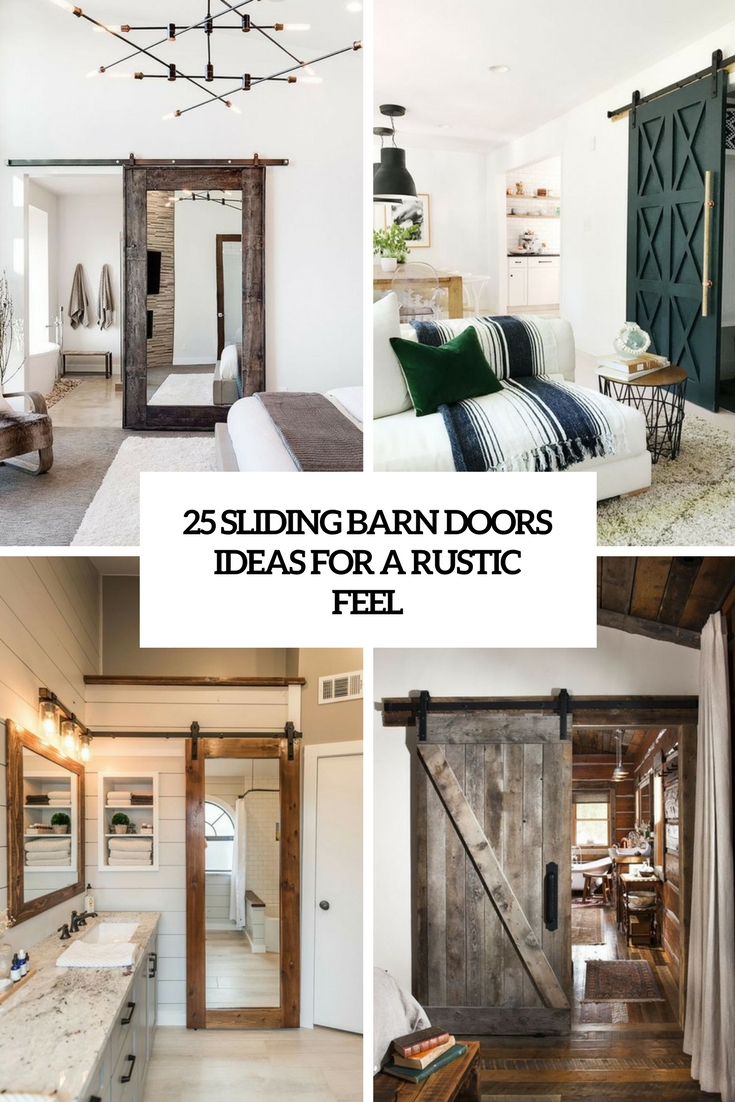 A barn door is a thing that is sure to give a rustic feel to your space, and nowadays it's usually a sliding one, which means that you'll save much space and get a creative combo of a rustic barn door and a modern way of using it.
Sliding barn doors can be used everywhere: for the furniture, for built-in and utility space, in between the parts of the suite, for example, a bedroom and a bathroom and so on. You can give them a different look: from bold shades to natural wood and whitewashed ones. Besides, you may incorporate various glass and mirror inserts into the doors to achieve different effects. Let's take a look at them.
Sliding Painted And Stained Barn Doors
Stained barn doors are a very popular option for all kinds of spaces, from rustic to contemporary ones, and even if your space isn't that rustic, such a door will add warmth and will stand out. Painting barn doors will slightly change their look, highlight the shapes and design and maybe will add a colorful touch to the space, whatever shade you'll choose. You may even paint it black and add gold hardware for a more glam feel. If you have a shabby chic or coastal interior, try to whitewash the barn doors to make them fit the space.