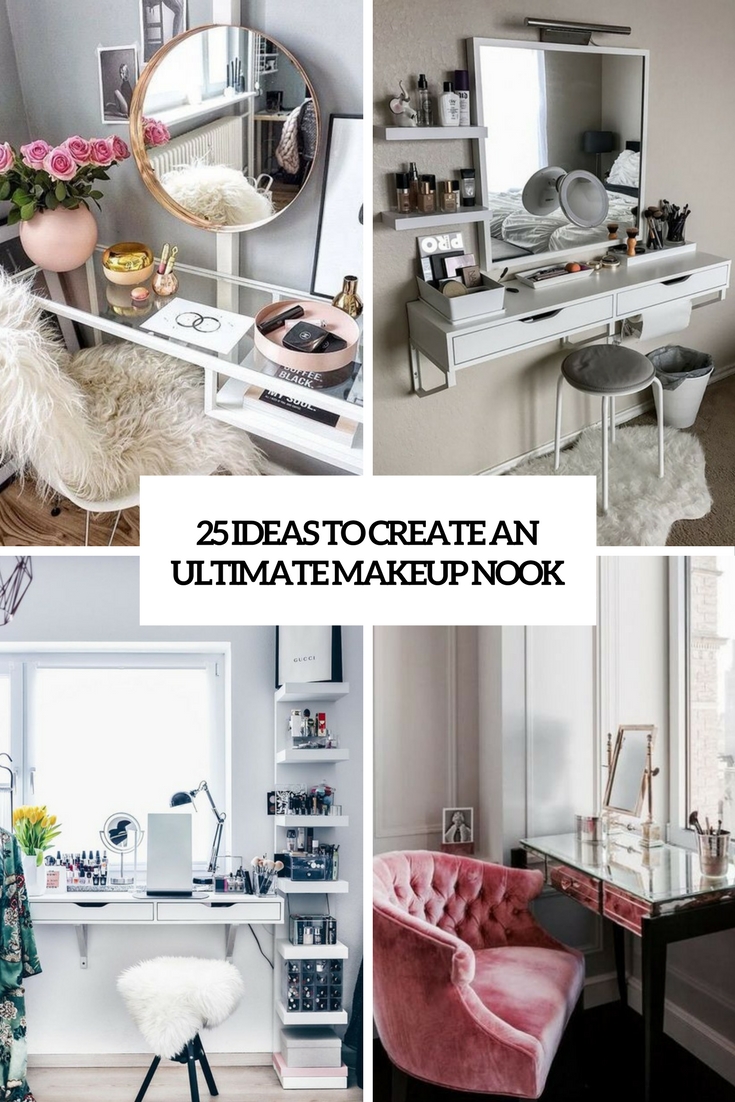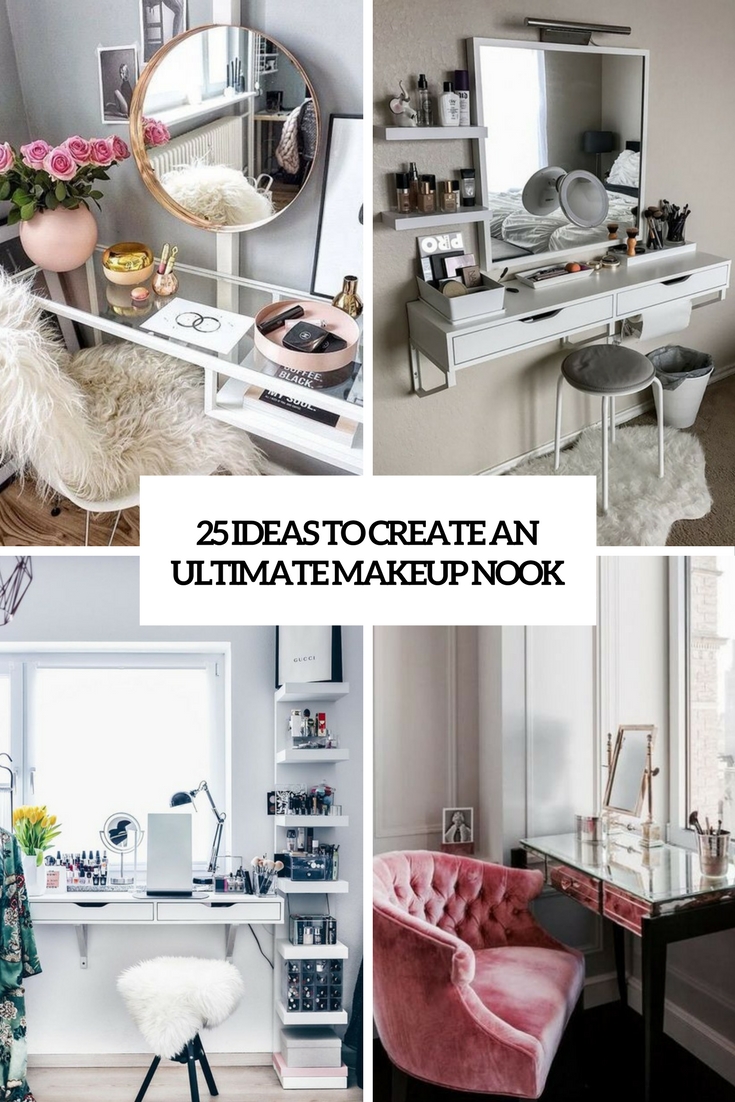 Every girl needs a small makeup nook or even a large one – it depends on the amount of space you have. This nook should be comfortable in using and you should have everything at hand here to create makeup fast and effectively. How to create such a comfy space? Let's have a look at some tips and examples.
Dressing Table/Vanity
Your vanity is the main thing in your beauty nook, choose it according to your space style and colors. if you have enough space, choose a vanity you like – it can be a vintage desk turned into a vanity, a large sleek white vanity with a glass top – such a solution is great in case you spill something on the tabletop, you'll be able to clean the top easily. Most of vanities (or desks) have drawers, and it's great for storage. If there's little space, think a small vanity or even a floating one, even a narrow shelf would do. Maybe it won't be that comfortable to sit there but even a shelf is enough for makeup.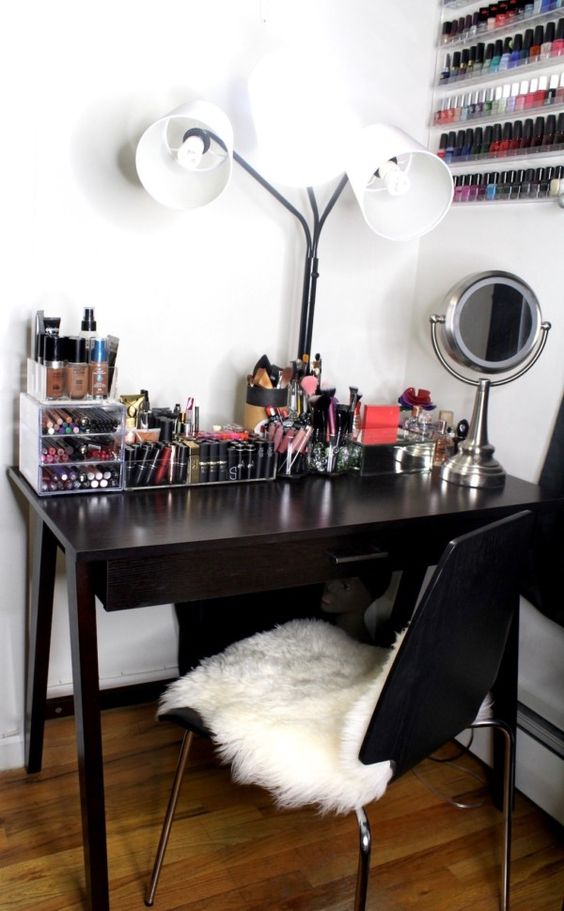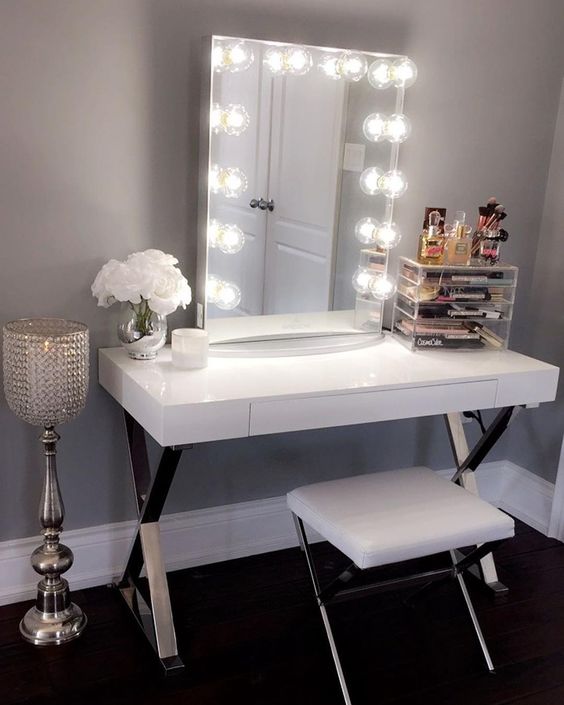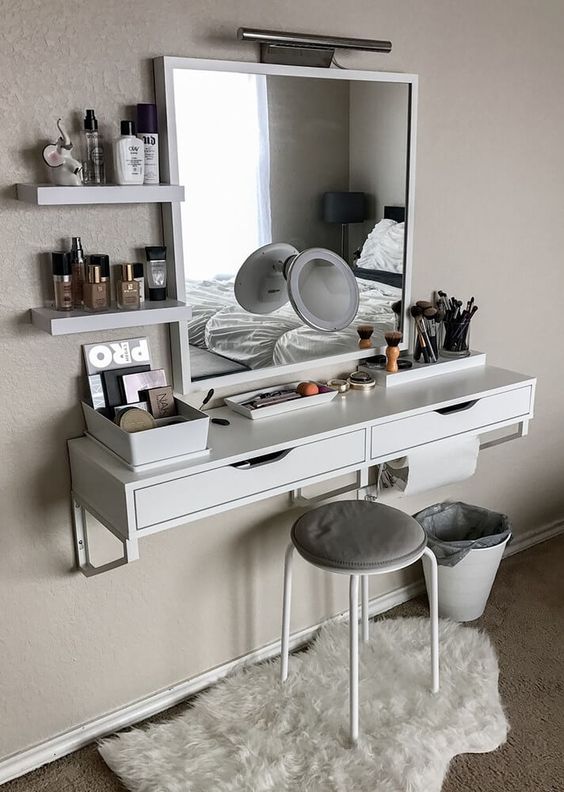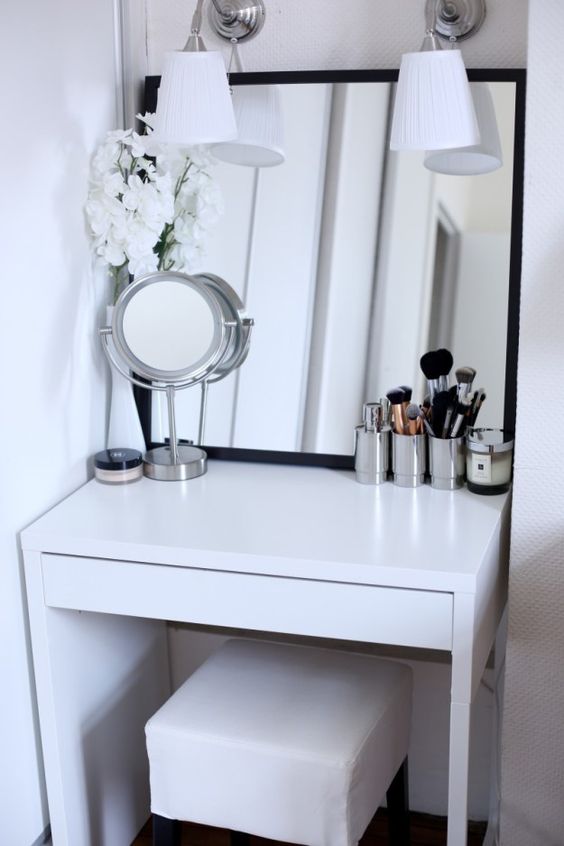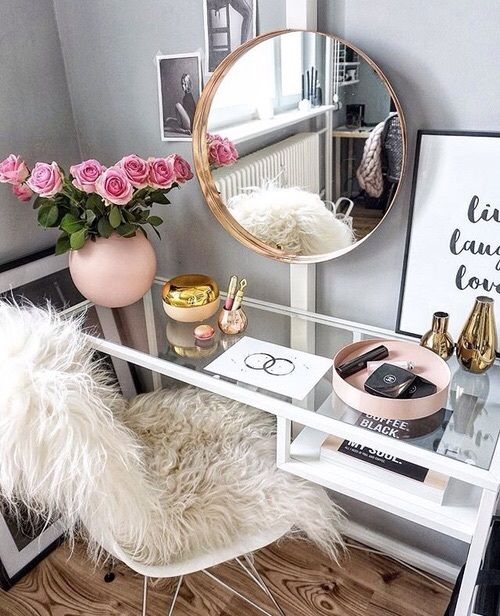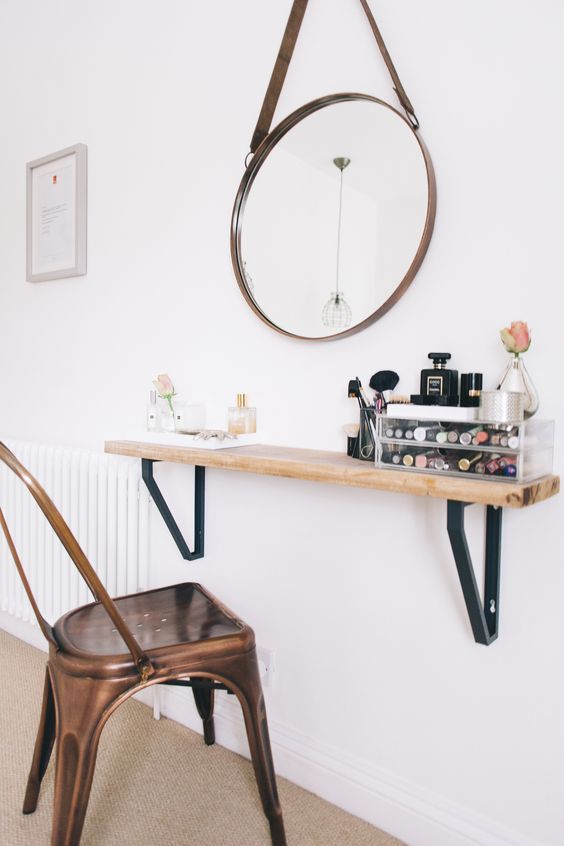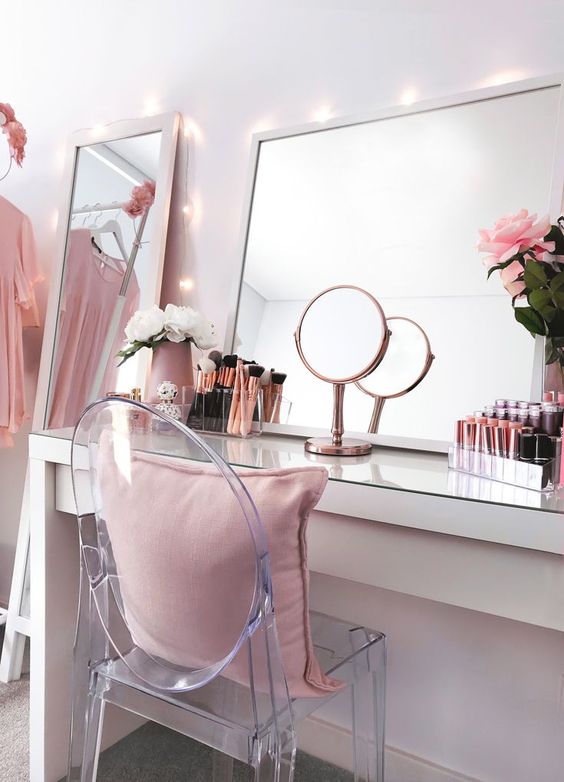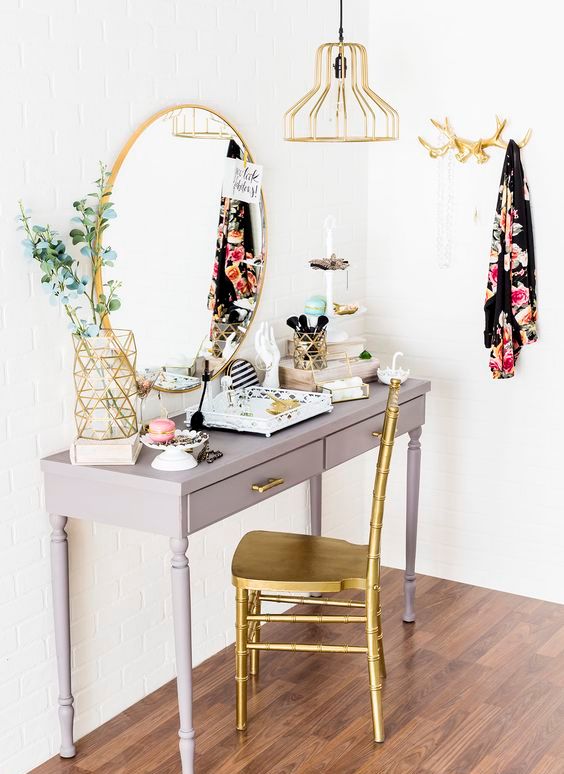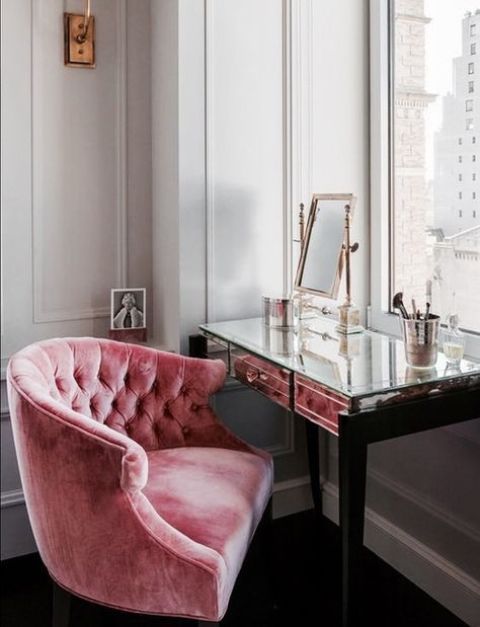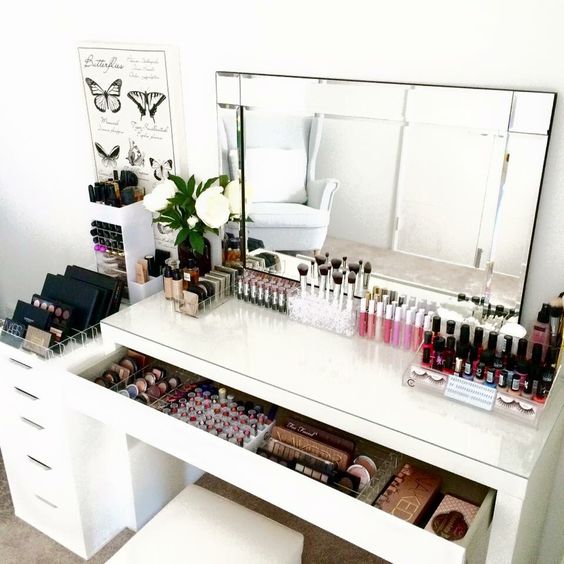 Mirror
A mirror is another main thing for a beauty nook, it can be different – choose it according to your vanity and space style. You may choose a simple modern mirror and put it right on the table, or go for a mirror on the wall with lights on both sides, which is very comfy. Geometric, vintage, glam, industrial – there are lots of mirrors to choose from! if you can don't have a large vanity, better hang the mirror on the wall.