Guys, it's time to clean out winter and spruce your home with some spring decor! If you have a mantel – a real or a faux one, this roundup will help you to choose some decor for this spring.
Spring mantel decor is all about the style of your home: you should take it into consideration and add such touches to the mantel decor and style it on the whole. If you have a modern living room, o for some potted greenery in modern planters and branches in clear vases. If it's a rustic space, try a plywood sign, some potted bulbs and buckets with greenery and flowers. Wanna hint on the coming Easter? Go for porcelain bunnies, faux nests with eggs and even egg wreaths! Let's take a look at some examples.
Greenery/Blooms
Greenery, bulbs and spring flowers are number one idea for creating a spring ambience! There's nothing that would scream spring louder than these. Choose greenery and green branches that you like, opt for various blooms and spring bulbs – it's up to you in what proportions to add them to your mantel. Cut flowers and branches won't last that long, and if you want a long-lasting look, opt for faux blooms with fresh or potted greenery. Moss can be another durable alternative to fresh blooms – moss balls and topiaries can be styled for any space form a modern to a rustic one.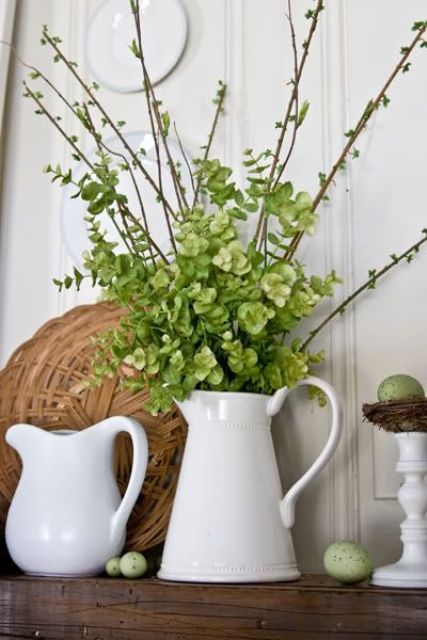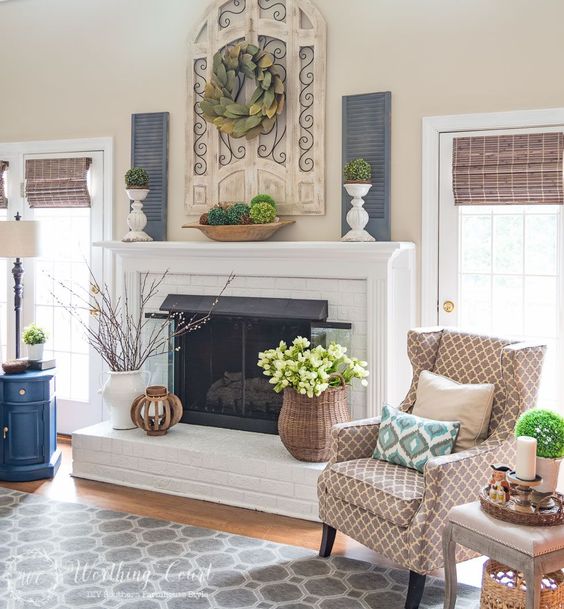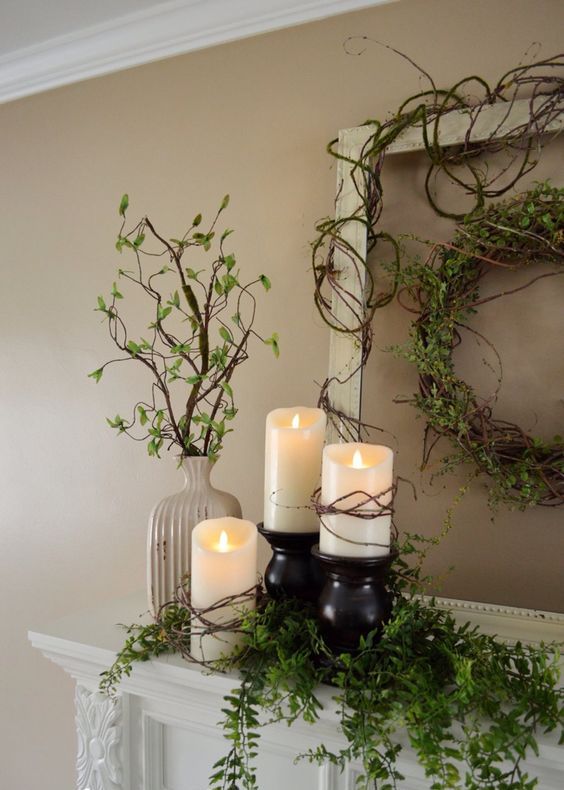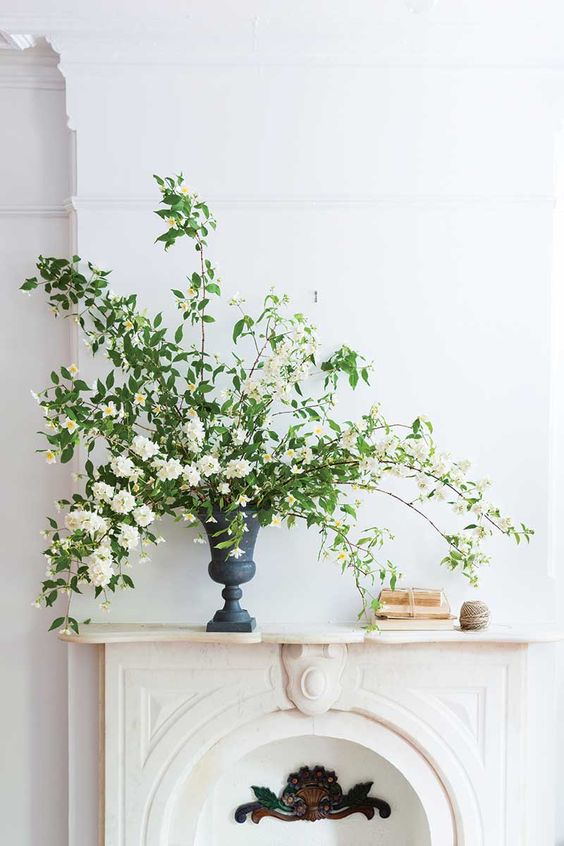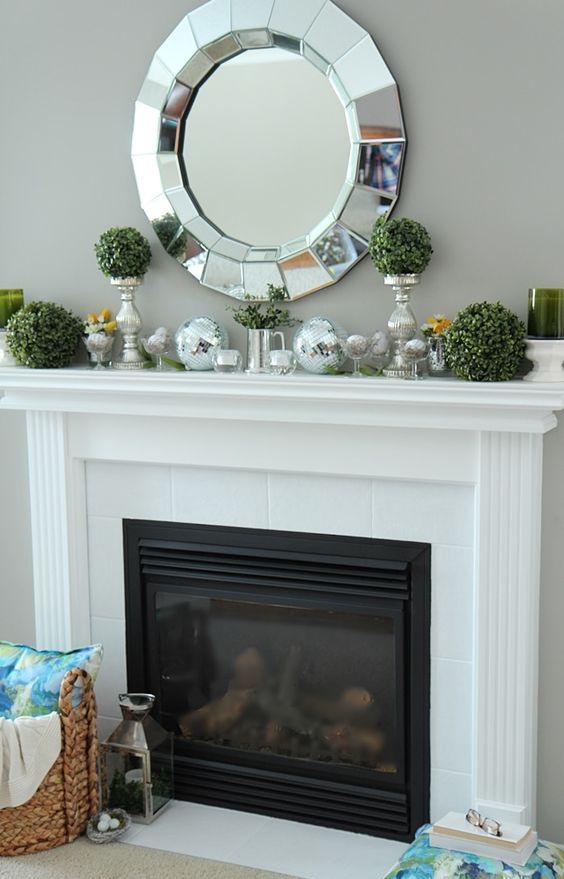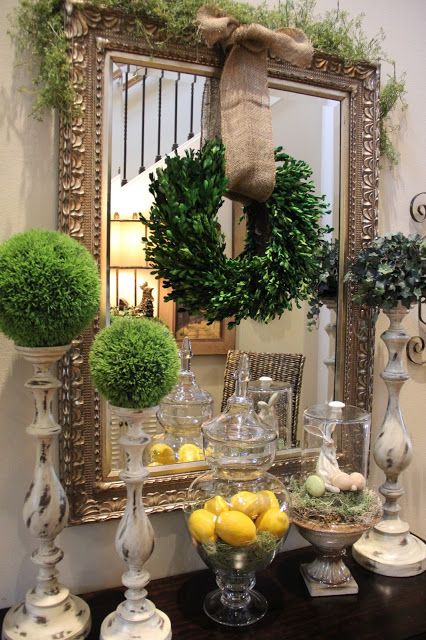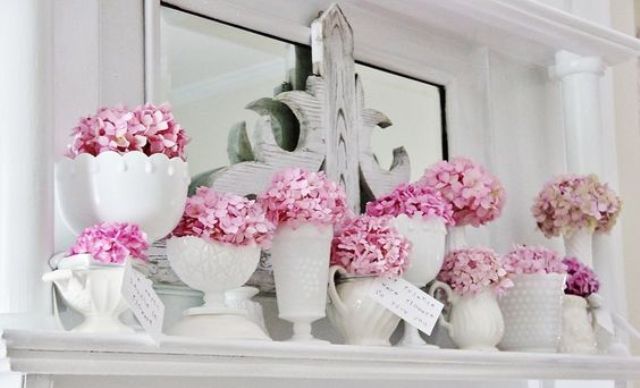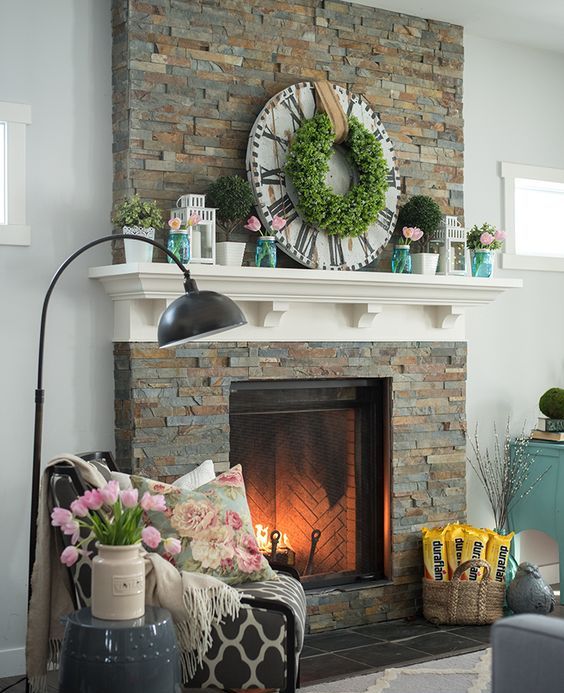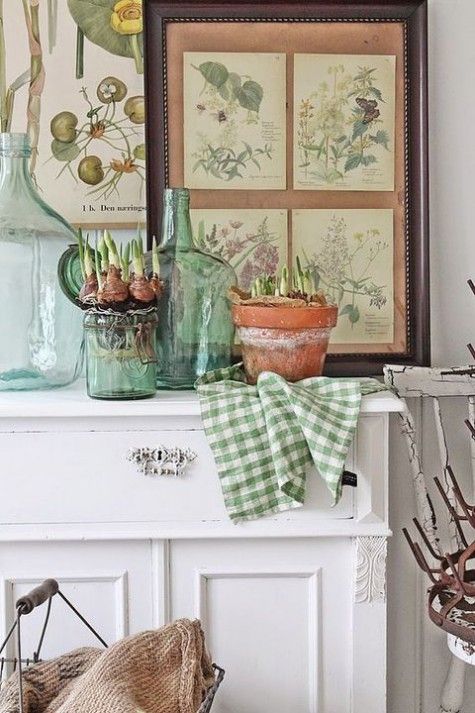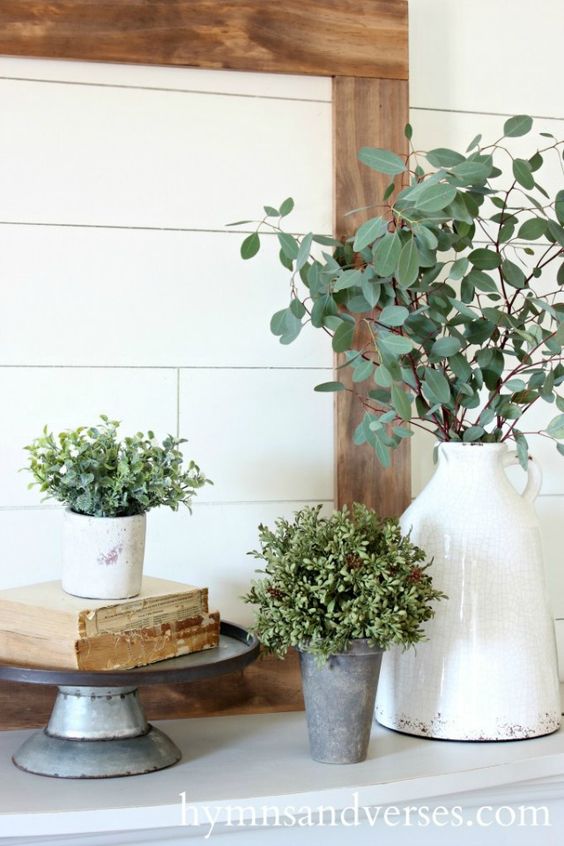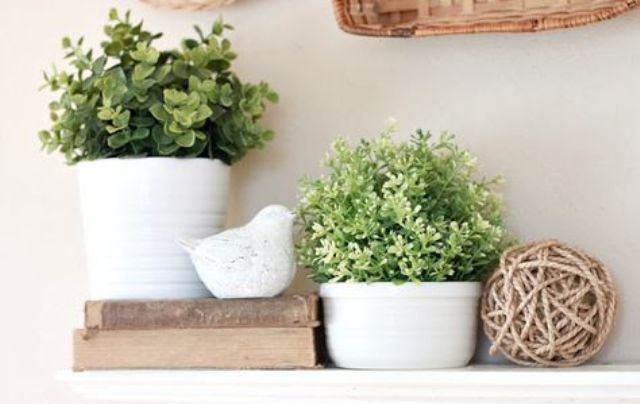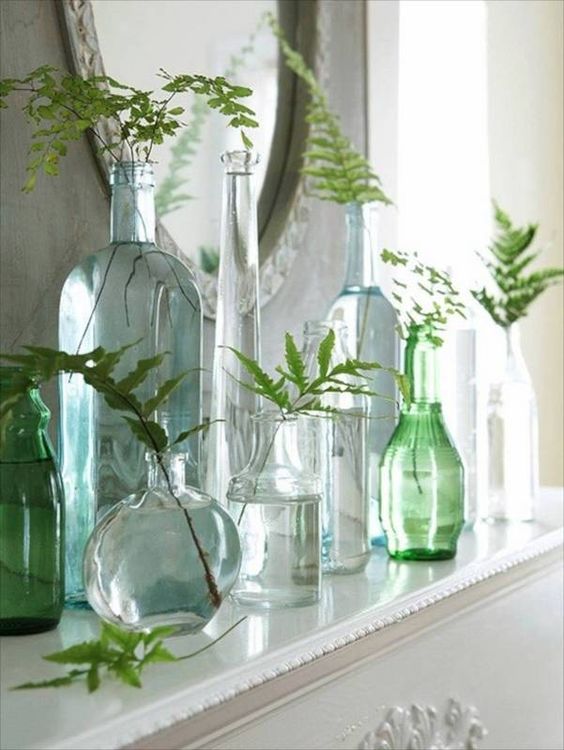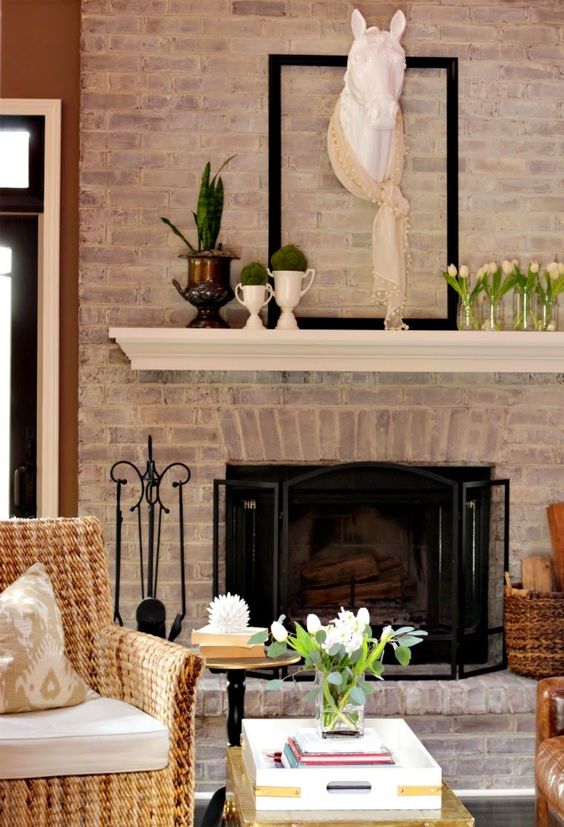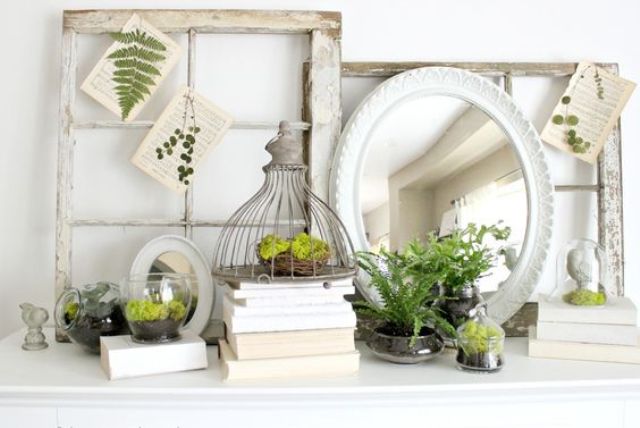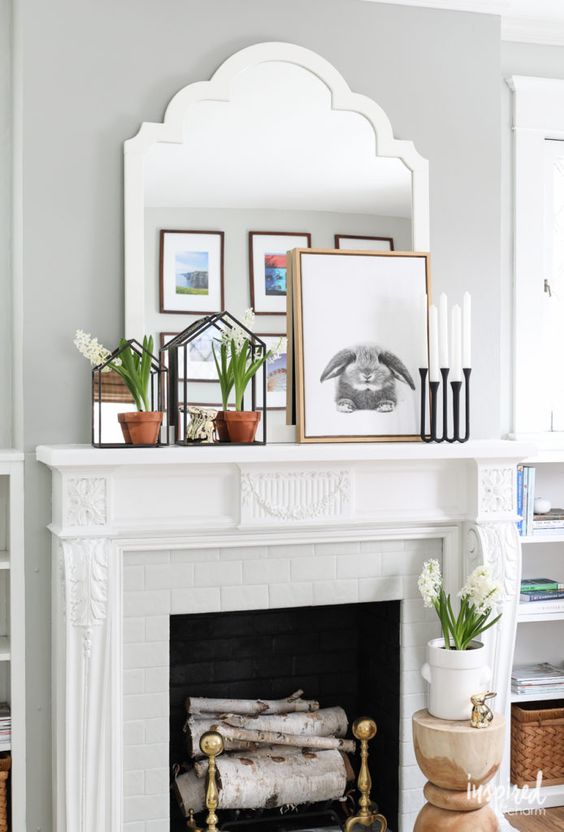 Eggs/Nests
Eggs, nests, faux birds and bunnies are great if you want to hint on the coming Easter. There are many ways to rock them in decor, the most traditional is choosing porcelain figurines but you can go further making faux nests with colorful eggs or even choosing bunny and bird photos and putting them on your mantel in frames. Be creative about this point, and your mantel gonna be special!